The Free Design of the Month is Back!

This Design of the Month series is exlusively available through this newsletter!
Click the picture above to get to this month's special page,
where you can request this Block Filler design.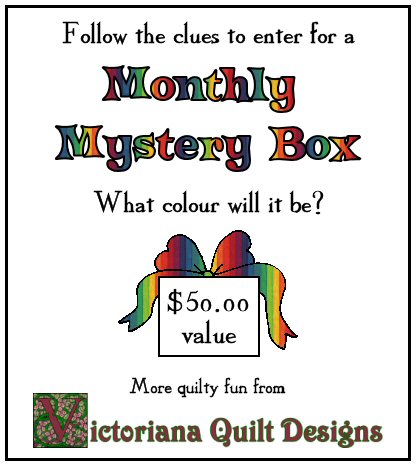 Have you entered for the August Monthly Mystery Box yet?
Here's how it works...
You'll find the first clue to this month colour here.
Click & visit the second page - where you'll find the next clue.
Click it, and go looking for the next clue...
The final clue will take you to the page - where you can enter to win a box full of fabrics & some fun notions - all in the colour of the month!
You could win a $50 box of fabric fun!
You'll find August's first clue here!

~Stitch Along News~
~~~
~Starts in September - It's Time to Register!~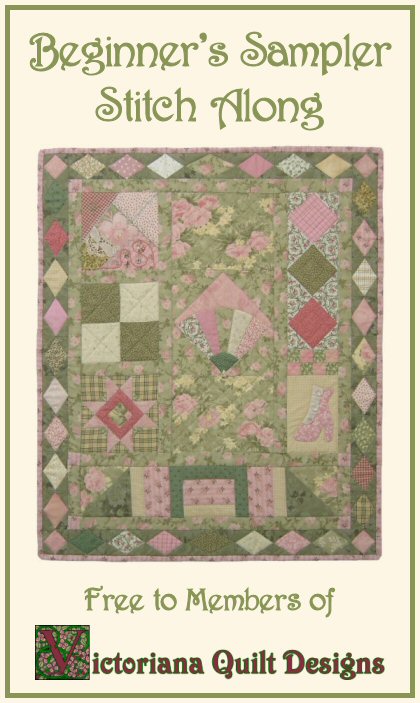 This 6-month Beginner's Sampler quilt Stitch Along
for Victoriana Quilt Designs Members, is scheduled to begin in September.
Each month we will work on various basic quilt techniques,
progressing with each lesson, until you have this beautiful wallhanging.
You will need to register (email me), to get the Stitch Along emails
and access to the special Beginner's Sampler Stitch Along page.
The registration confirmation email includes the fabric information
and a colouring page.

Note: The Beginner's Sampler Getting Ready emails have been sent to those who've registered.
Be sure to 'reply' to this email, to set up the stitch along sends.