My name is Allison and I blog at little lovelies.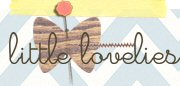 I am a wife and full time working mom, and I love to create in my spare time. It's my "me" time and it brings me a bit of peace in my otherwise hectic life. I have been blogging for about a year, but creating things for as long as I can remember. Isn't that the story with most of us crafty folk?
I have many hobbies - embroidery, cross stitch, card making, and knitting. Knitting is one of my favorite "take and go" crafts, so I thought it would be fun to have a pretty knitting bag to tote around my projects in.
After all the chatter, let's get to the project, shall we?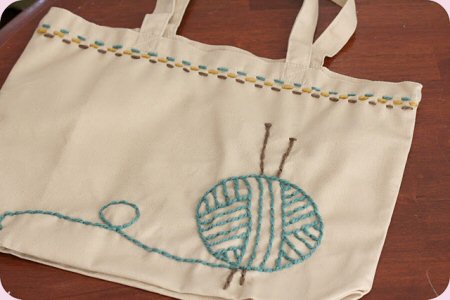 My new knitting bag. My yarn embroidered knitting bag. I am pretty excited about this one.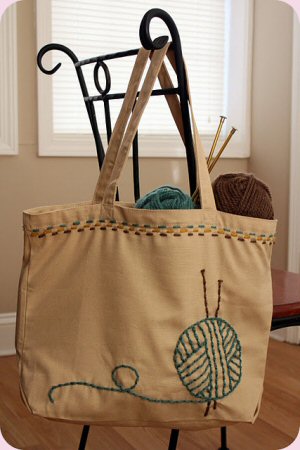 To make it, you only need a few inexpensive things: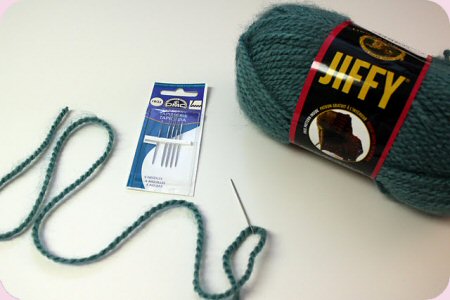 I started by tracing a circle (for the ball of yarn) onto my bag with a pencil. You could free hand a drawing of course, but I can't draw a circle without drawing an oval instead.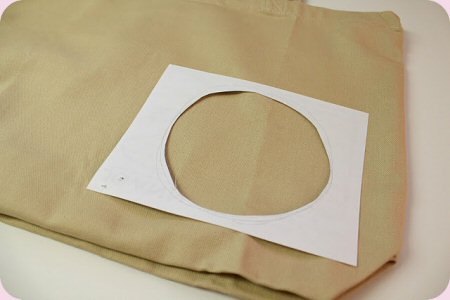 After I traced the circle, I just kind of filled in with the yarn lines. I didn't use a pattern and just added in lines here and there. You will want to make sure you don't draw an intricate or closely spaced design since the yarn is so thick and not great for detail.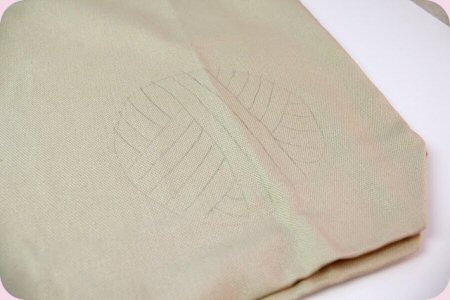 After I had my "pattern" drawn, I stitched it using a back stitch. You will want to use short lengths of yarn (about 12 inches) because the yarn gets fuzzy as it passes back and forth through the canvas. If you use a piece much bigger than 12 inches, it gets way too fuzzy and doesn't look so great.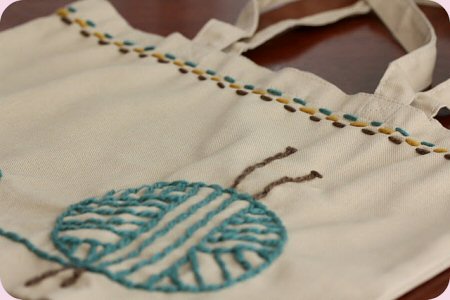 I also added 3 simple lines of running stitch at the top border of the bag.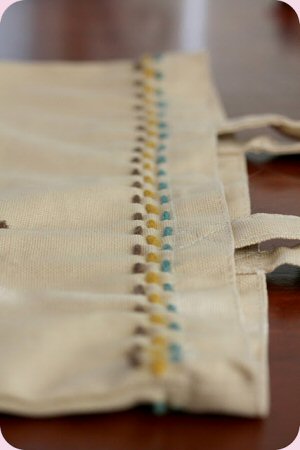 My favorite part is that you can see the running stitches inside the bag. Sweet.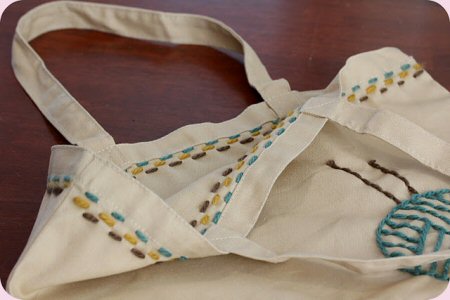 It is already filled up with a knitting project and tools of the trade, ready to go.
I would love for you to stop by little lovelies and visit.
Happy knitting!

~~~
Thanks Allison...I love how you used yarn for the embroidery of this design!
Be sure to visit Allison's site here.