For quilt pattern notices & more quilty fun through your Facebook, click the 'Like' button below...Thanks!
~December, 2019 Update~

~Final Day~
Black Friday - Cyber Monday Special
with this Exclusive Bonus Gift!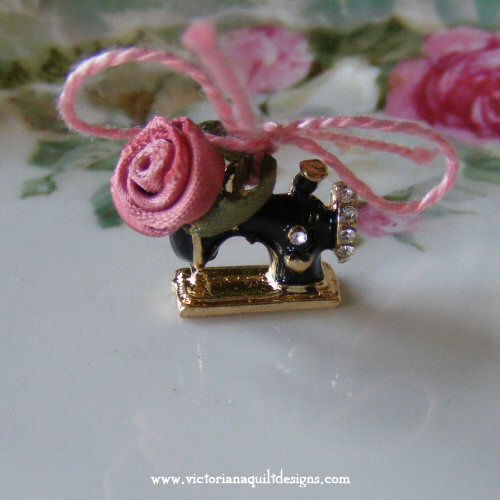 Note: Limited quanities of this exclusive bonus gift - only a few left.

4 Patch Fun! Free Block of the Month: 4-Patch Spade Block
The final part of this series is now online.

Victoriana Album Stitch Along: Part #7 - Four Petal Flower Block
The emails about Part #7 have been sent out to those registered.

If you should receive the email & don't or wish to register, email me.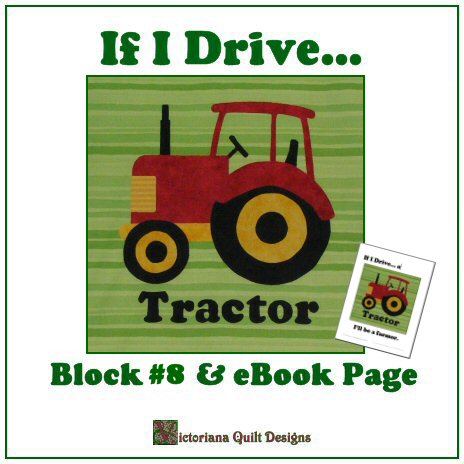 If I Drive... Children's Quilt Pattern Series & Companion Book
Each block is free to Members for one month.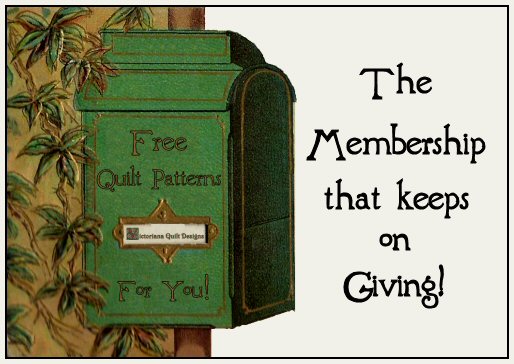 Get all of the new designs free, as part of your
Permanent (non-expiring) Quilt Pattern Membership.
Details here.
Sign up by December 31st, to be included in the 2020 Birthday Club!

Permanent Members are invited to
join me in a new private nook I've created through Facebook.
Ask to be included here.

7 Different Labels per Panel - Two Versions!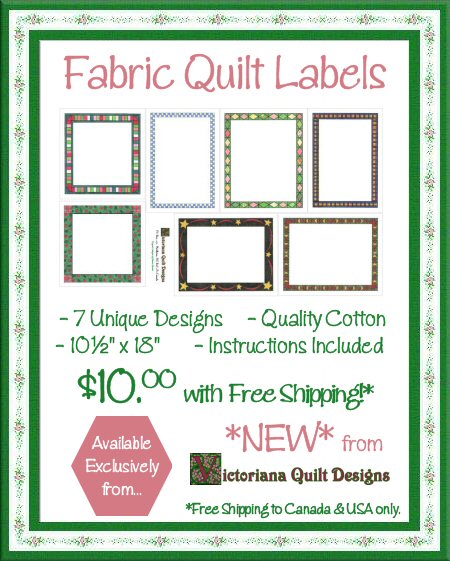 Adding a label to your finished quilts is an important way to share the details, for many years to come.
My Fabric Quilt Labels make that super easy to do!
Version 2 is now also available.
Close up pictures and more details here.


Come join our quilting community...Sharing with Quilters!
Quilter Pen Pals & Quilt Charm Swaps pages.
Meet Quilters' from your hometown or around the world!

Quilt Guild Reference List:
This Quilt Guild Reference List is where you will find a list of quilt guilds and groups from all over the world.
If your group is not listed, fill in the details - I would love to add them.

Members Notebook:
This section has news, notes and important reminders for members.
Be sure to read the new entries and reminders every month.

Used Quilt Books for Sale:
See the long list of quilt books available.
Please feel free to list your used quilt books for sale or trade!

Quilting Lessons:
These pages contain links to free quilt lessons, information and how to's.
This list makes a good quilters online resource for the Beginner Quilter, or anyone needing some refresher information or tutorial on a new quilt technique!

Free Design of the Month:
Available exclusively to newsletter subscribers.
All of these designs can be used as quilting motif or for a redwork/embroidery project.

Please Note: This feature is on pause for a year, and the replacement will be this fun series:

~Newsletter Bonus Pattern for 2019~

Free for anyone who receives this newsletter!
Will be available in the next newsletter this month.

Quilt Tip of the Month:
The newest tip plus a 18 year collection!

Sneak Preview:
Preview of what's coming up soon...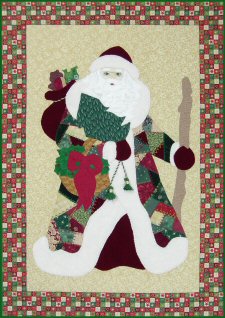 Crazy Quilt Father Christmas Quilt Pattern

~2020 Birthday Club Grand Prize~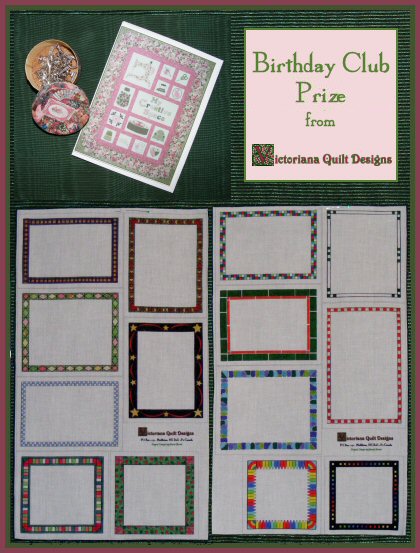 You not only get a special gift on your special day...
(you get to choose yours!), you get entered for the
The Grand Prize, which includes:
-14 Quilt Fabric Labels from my exclusive designs
-Exclusive Victoriana Round Box filled with Sewing Themed Charms
-My Creative Space Quilt Note Card with envelope.


Contact me
if you're interested in selling
Victoriana Quilt Designs
Permanent Memberships as an affiliate!
Quilt Shops Welcome + Ask about class & kit patterns!



Your privacy has always been important to me!
You can read more on my Privacy Policy page.
Benita Skinner
Victoriana Quilt Designs
PO Box 1171
Middleton, NS B0S 1P0
Canada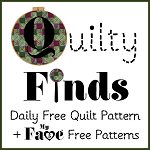 Crazy Quilt Monthly Memories Free Block of the Month Series
through my Quilty Finds site here!

~The December Block is now online~


Content & Graphics © 2001~ Victoriana Quilt Designs
All rights reserved. Unauthorized use is strictly prohibited.
Welcome | Victoriana Quilters | Block of the Month | Pattern Page | Library | Membership
Schoolhouse | Gallery | Sharing | Feedback & Links | Card Shoppe