For quilt pattern notices & more quilty fun through your Facebook, click the 'Like' button below...Thanks!
~February, 2019 Update~

Issue puzzled and solved!
I have a new tip that I'm so happy to share with some visitors to my site.
If you ever find your sign in not working on my site or even my regular web pages, make sure the web address is 'https'.
If you find it's only 'http', add the 's' and click enter and you'll be on the corrected link!
This should happen automatically when clicking older links, but not all browsers behave the way they 'should'.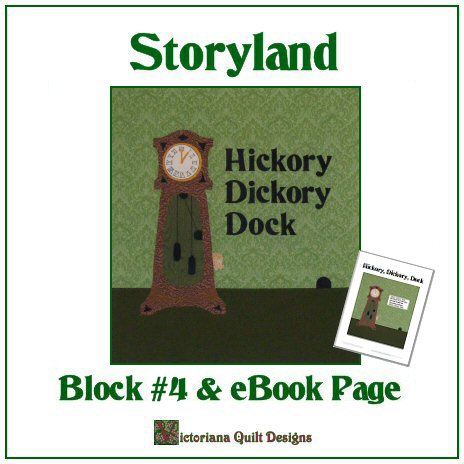 Storyland Children's Quilt Pattern Series & Companion Book
Each block is free to Members for one month.
~~~~~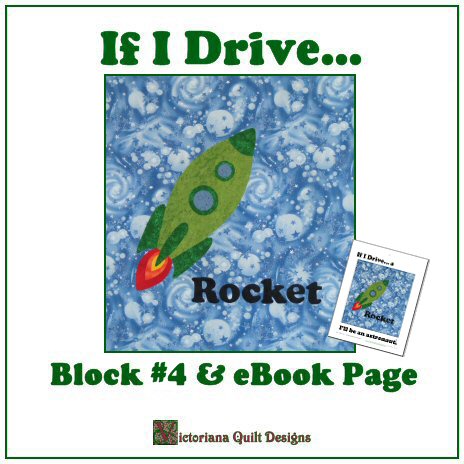 If I Drive... Children's Quilt Pattern Series & Companion Book
Each block is free to Members for one month.

Blue & White Tiles: Block #1
The first block of this new series is here.
Gather your blue & white fabrics and come stitch along!

A Member Quilt Pattern Series

Thank You Mini Quilt for a Medical Team or Nurse
The fourth design this series!

Another Free to Members Quilt Pattern

Free Block of the Month: A Novel Idea - Rows #2 Book Blocks

Please Note: Row #3 will be available after my next sunny day.
The remaining parts are still coming!
Receiving my newsletter is the best way to learn when they are available.

A Bookcase Quilt using Novelty Fabrics
- Quilt Making Fun!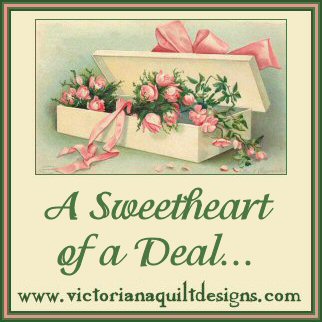 Until February 14th, past members can rejoin
with the non-expiring membership
at a very special price!
This is a one-time fee ~> No More Renewing Ever!
and then...
Catch up and receive all of the new quilt patterns & all the other fun coming up!

Reply to your newsletter (or email me) for more details.
~~~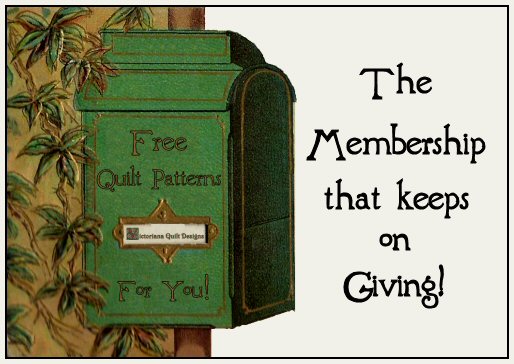 Continue to receive the new designs as part of your
Non-expiring Quilt Pattern Membership.
The Membership Details are here.



Come join our quilting community...Sharing with Quilters!
Quilter Pen Pals & Quilt Charm Swaps pages.
Meet Quilters' from your hometown or around the world!

Quilt Guild Reference List:
This Quilt Guild Reference List is where you will find a list of quilt guilds and groups from all over the world.
If your group is not listed, fill in the details - I would love to add them.

Members Notebook:
This section has news, notes and important reminders for members.
Be sure to read the new entries and reminders every month.

Used Quilt Books for Sale:
See the long list of quilt books available.
Please feel free to list your used quilt books for sale or trade!

Quilting Lessons:
These pages contain links to free quilt lessons, information and how to's.
This list makes a good quilters online resource for the Beginner Quilter, or anyone needing some refresher information or tutorial on a new quilt technique!

Free Design of the Month:
Available exclusively to newsletter subscribers.
All of these designs can be used as quilting motif or for a redwork/embroidery project.

Please Note: This feature is on pause for a year, and the replacement will be this fun series:

~Newsletter Bonus Pattern for 2019~

Free for anyone who receives this newsletter!
Will be available in the next newsletter this month.

Quilt Tip of the Month:
The newest tip plus a 17 year collection!

Sneak Preview:
Preview of what's coming up soon...




Members can receive free quilt patterns, for recommending Victoriana Quilt Designs (Memberships or Patterns) to your quilting friends!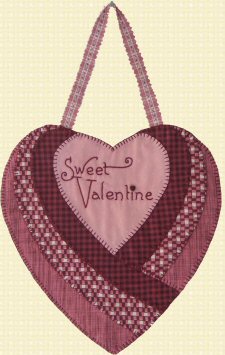 Valentine Hugs Mini Quilt Pattern

~2019 Birthday Club Monthly Prize~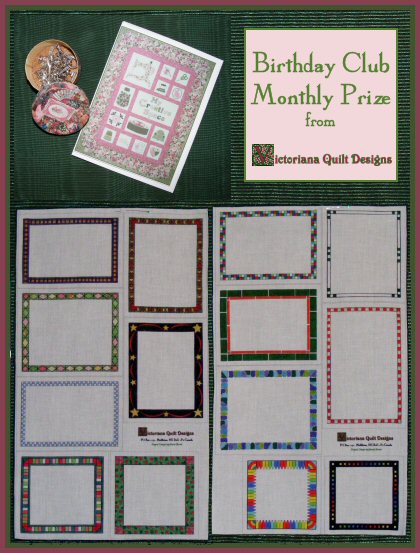 You not only get a special gift on your special day...
(you get to choose yours this year!), you get entered for the
The Monthly Prize, which includes:
-14 Quilt Fabric Labels from my exclusive designs
-Exclusive Victoriana Round Box filled with Sewing Themed Charms
-My Creative Space Quilt Note Cards with envelopes.



Your privacy has always been important to me!
You can read more on my Privacy Policy page.
Benita Skinner
Victoriana Quilt Designs
PO Box 1171
Middleton, NS B0S 1P0
Canada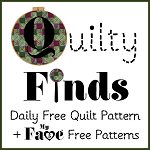 Crazy Quilt Monthly Memories Free Block of the Month Series
through my Quilty Finds site here!

~The February Block is now online~


Content & Graphics © 2001~ Victoriana Quilt Designs
All rights reserved. Unauthorized use is strictly prohibited.
Welcome | Victoriana Quilters | Block of the Month | Pattern Page | Library | Membership
Schoolhouse | Gallery | Sharing | Feedback & Links | Card Shoppe