~2019 Birthday Club Monthly Prize~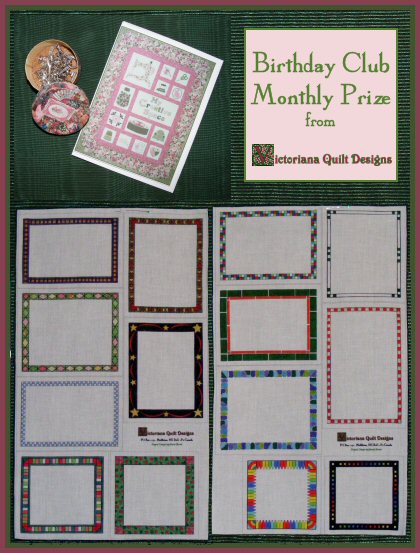 You not only get a special gift on your special day...
(you get to choose yours this year!), you get entered for the
The Monthly Prize, which includes:
-14 Quilt Fabric Labels from my exclusive designs
-Exclusive Victoriana Round Box filled with Sewing Themed Charms
-My Creative Space Quilt Note Cards with envelopes
~~~

Missed joining in time for the 2019 Birthday Club Deadline?
That's okay...
Buy the non-expiring Victoriana Quilt Designs Membership today
and I'll give you a special gift, too!
Plus you'll never miss any of the Membership Bonuses again.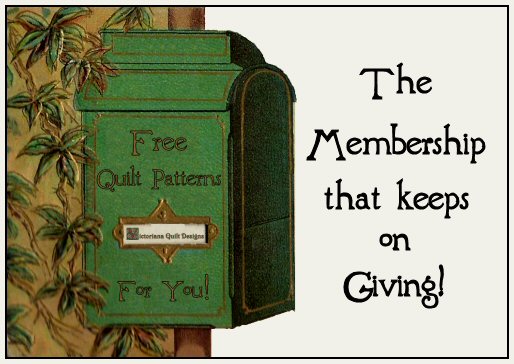 Continue to receive the new designs as part of your
Non-expiring Quilt Pattern Membership.
The Membership Details are here.
Current & Past Members can upgrade for a special price.
Email me for details ~ by replying to your newsletter.