Join the Online Stitching Party Fun Coming in June!

How to get your limited invitation?

Purchase a copy of my Scrap Happy Baby Ribbons quilt pattern**
-You'll receive my pretty Printable Row Markers as a Bonus Gift ($5.00 value)
-Includes learning my easy method for making this Sweet Scrap Baby Quilt
-Trading fabric squares with others, to increase your selection (optional)
-Plus a chance to win a box of colourful scrap squares &
1 of 10 Printable Quilt Journals.

**Members Note: Those who already have their copy of the Scrap Happy Baby Ribbons quilt pattern & you're interested in joining the Stitching Party, please contact me for your invitation!

Join Early to Save Your Spot!


Become a Member Anytime!
Sign up today so you don't miss out.
Discover the value of a membership here.
Treat Yourself to All the Benefits!

~Limited Edition Silk Ribbon Packages~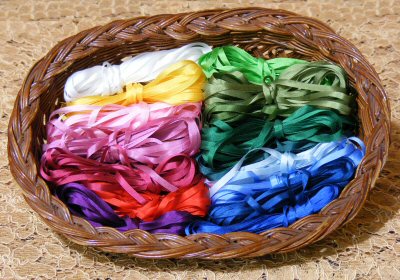 I still have the silk ribbon packages available here.
Great price for these lovely silk ribbons (16 colours in each package)
+ Free Shipping!