~Glorious Autumn Block Party~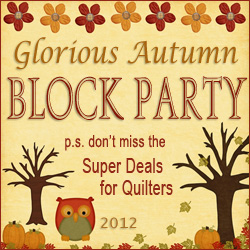 This is the Glorious Autumn Block Party, from a few years ago.
As hosted on the Quilting Gallery site, where you will find the other designer profiles & their Autumn blocks.
Thanks Michele for putting it together for us!
~~~
Hi! My name is Benita Skinner and I'm so glad you stopped by for my Autumn Pumpkin block.
Have you visited my site before?
If you're new here then you will want to know that I design quilt patterns under the name Victoriana Quilt Designs, which are available exclusively online.
I have over 100 designs!
Quilters can purchase a membership, and receive every new design free, as part of their membership. Patterns can also be purchased without membership.
My newest quilt pattern is Table Toppers...Runners, Placemats, Square Table Topper & a Trivet size!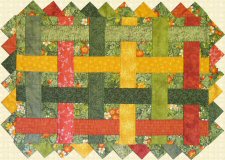 ~~~
~Autumn Pumpkin~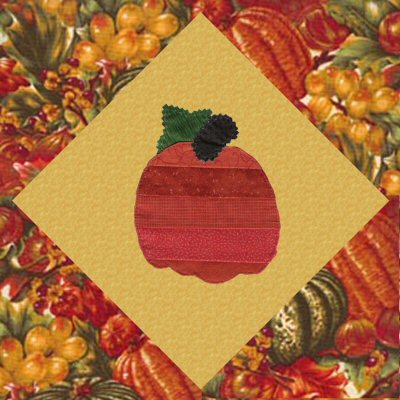 Request the free Autumn Pumpkin Pattern and Template here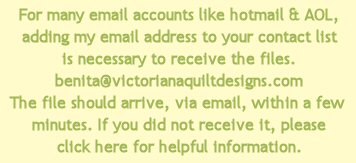 I hope you enjoyed your visit!
~~~
~You Might Also Be Interested In~

There is a lot on my site to see, including complimentary quilt patterns, printable quilty bookmarks and calculator charts - goodies available to you as a Thank You for Visiting!

Benita Skinner
Victoriana Quilt Designs