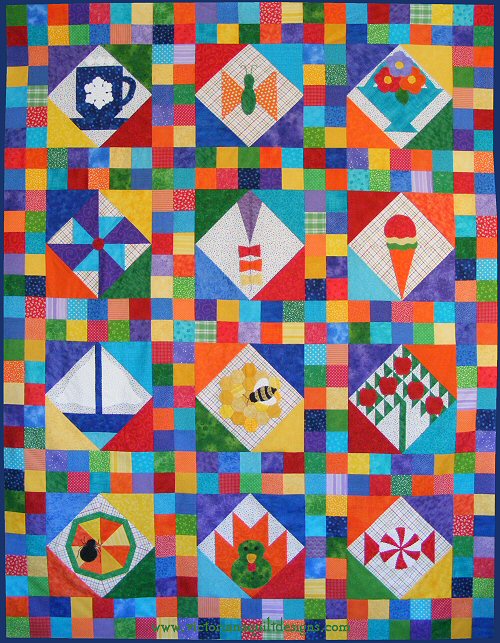 The tutorial & templates for each new block will be available exclusively through the newsletter, and available free to all for one month.
You can make the blocks into a placemat or save them for the quilt.
The Fabric Key and Quilt Layout is available below.

As a Thank You! for your interest in my quilt patterns you are welcome to print these

instructions.

For a tip about printing this page, click here.
For quilt pattern notices & more quilty fun through your Facebook, click the 'Follow' button below...Thanks!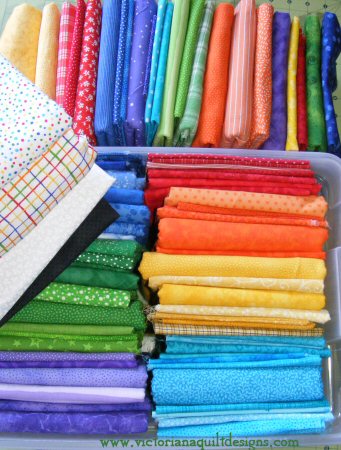 These measurements are approximate, as I use many different fabrics of each colour, for a scrappier fun look. I am using tone on tones, plus fabrics with a touch of white. My background fabrics are mostly white with touches of all of the colours in the quilt.
Light Background Fabrics 1+ yard total
Blue Fabrics ¾+ yard total
Green Fabrics ¾+ yard total
Red Fabrics ¾+ yard total
Orange Fabrics ¾+ yard total
Yellow Fabrics ¾+ yard total
Turquoise Fabrics ¾+ yard total
Purple Fabrics ¾+ yard total
White Fabrics Fat Quarter total
Black Fabrics Fat Quarter total
Any instructions with [brackets], refers you to the Technique Page in the Library of this site for the complete free how-tos.

~In quilting a 'strip' is the width of the fabric (WOF) cut from selvage to selvage. Two fat quarter (FQ) strips would equal one WOF strip.
~Be sure to print this web page instructions and the Fabric Key above for reference.
~Fold the triangle and square patches in half and pinch the fabric to help align the patches with these center marks.
| | |
| --- | --- |
| Half Square Triangle (HST) cut | Quarter Square Triangle (QST) cut |
~~~
~Quilt Layout~
Size: 57½" x 75"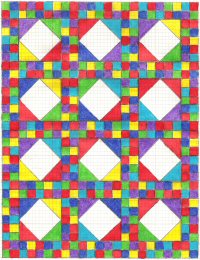 Request A Touch of Fun! Quilt Layout here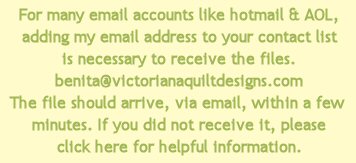 ~~~
~January Hot Chocolate Block~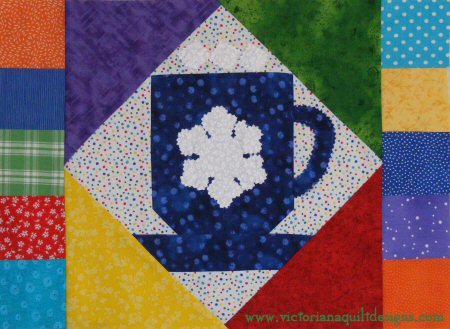 Click here for the complete January Hot Chocolate Block tutorial & templates
~February Butterfly Block~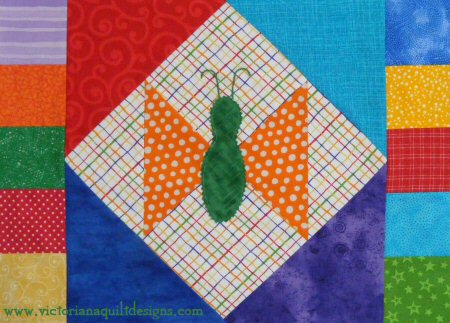 ~March Flower Basket Block~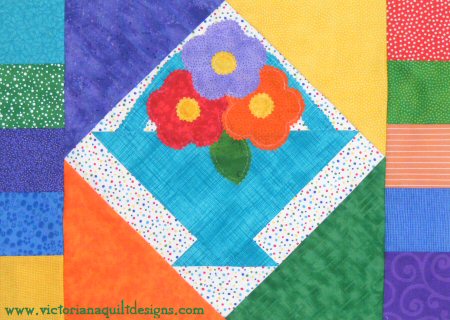 ~April Pinwheel Block~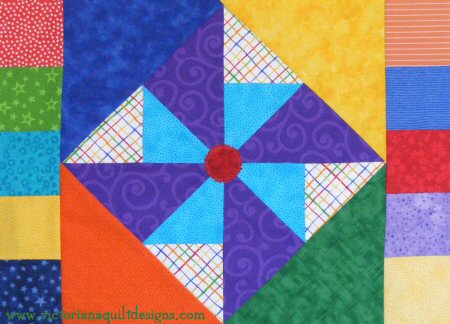 ~May Kite Block~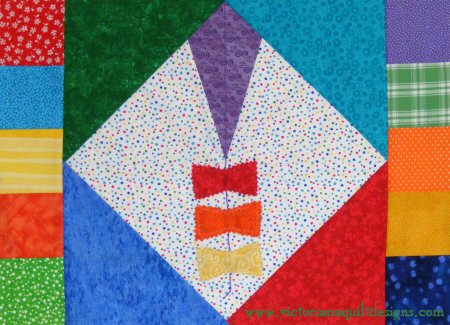 ~June Ice Cream Cone Block~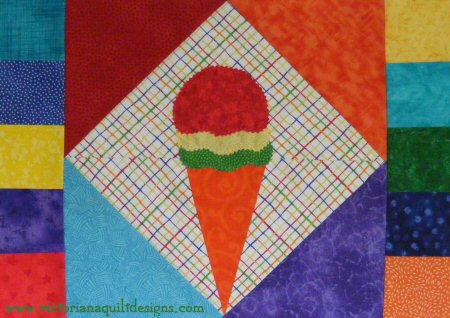 ~July Sailboat Block~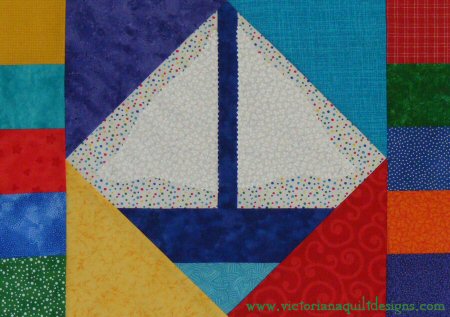 ~August Beehive & Bee Block~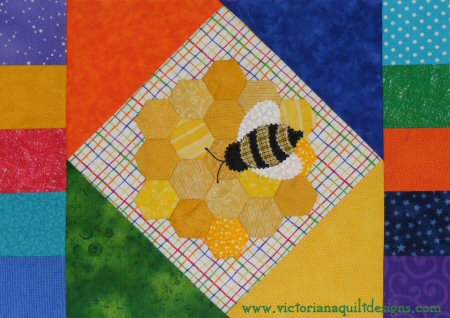 ~September Apple Tree Block~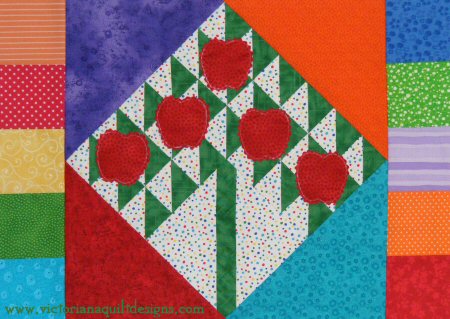 ~October Spider Web & Spider Block~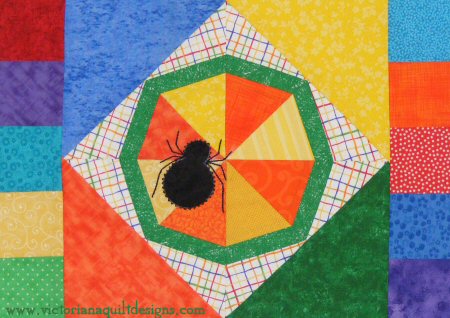 ~November Turkey Block~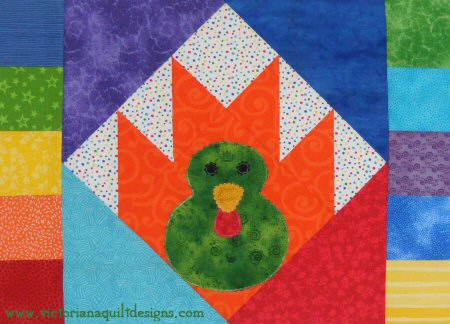 ~December Peppermint Block~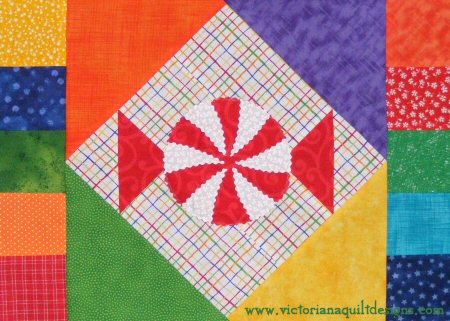 ~~~

Sign Up for the newsletter to receive the notice when the newest block is posted.
The information you send is for our files only!