Tumbler Star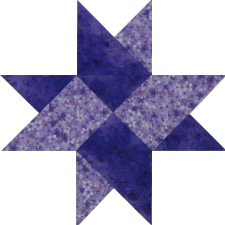 I have a really good reason for choosing this block to enter in the Quiltmaker's 100 Blocks Volume 2 (Block #194).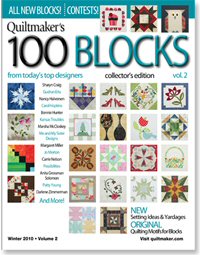 Back in 2002 I created this star for my free monthly Block of the Month, which at the time was exploring making blocks with different simple units.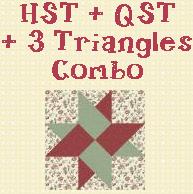 I thought that this block must be 'out there' in the quilt world, though it was not included in the 'Encyclopedia of Pieced Quilt Patterns by Barbara Brackman. With the help of a few some quilter friends and some online quilt groups I belong to and much research, I was never able to find a name for this block.
So, in 2003, I published it as two separate patterns, which are still available free to members of Victoriana Quilters.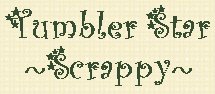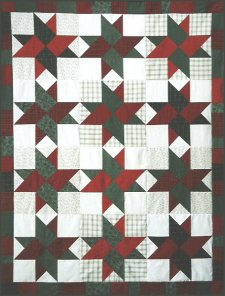 The Scrappy Version
~Details~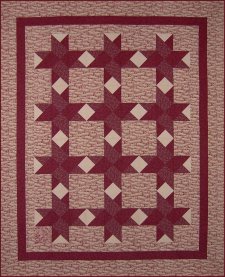 The Featured Fabric Version
~Details~
Feel free to use your block with the same settings!
When invited to enter a block by Quiltmaker's at the beginning of this year, I decided to enter the 'Tumbler Star' block, because they asked for original blocks, and I liked how it would allow this design to be introduced to the wider quilt world :)
Thanks for visiting...and if this is your first time here, be sure to check out all of the complimentary patterns, how to information and calculator charts that are available to you as a Thank You for Visiting gift!
You will also find the dozens of quilt patterns that I have designed here. These are available through this site exclusively!

Benita Skinner
Victoriana Quilt Designs