Free Block of the Month: Pattern Play Series -October Block


Members have access to the whole Pattern Play quilt instructions here.

2017 Member Pattern Series: Playing with Pincushions
The Crazy Quilt Dress Form & the new Cap Mini pincushion patterns are currently available.


Past Pincushion Patterns:
Small Hexie, Log Cabin, Spool, Round Flower, Mini Hoop & Dresden, Apple Core Cube.




Pet Stuffies Teddy the Bear ~>
The fourth Pet Stuffies is here!
Note: Free to Members until the end of October.

Plus there is a new bonus 'square' quilt layout!
It's Free when you purchase four square Stuffies.

See the whole Stuffies Family of Baby Quilt Patterns here.

Victoriana Album Stitch Along: Part #5 - Heart & Roses Block
The emails about Part #5 have been sent out to those currently registered.
The Stitch Along Picture Page has more pictures - send yours!
Did You Know...There is a Victoriana Album Colouring Page available, too!
All available on the special Victoriana Album Stitch Along page.

If you were expecting to receive these emails and are still waiting email me.

Beginner's Sampler Stitch Along: Part #2
The emails about Part #2 have been sent out to those currently registered.

If you were expecting to receive these emails and are still waiting email me.

~Special Early Bird Price~
Register today for only $10.00*!
*Special Note to Members:
This Stitch Along is free to you, if you're a current member.
Email me to register.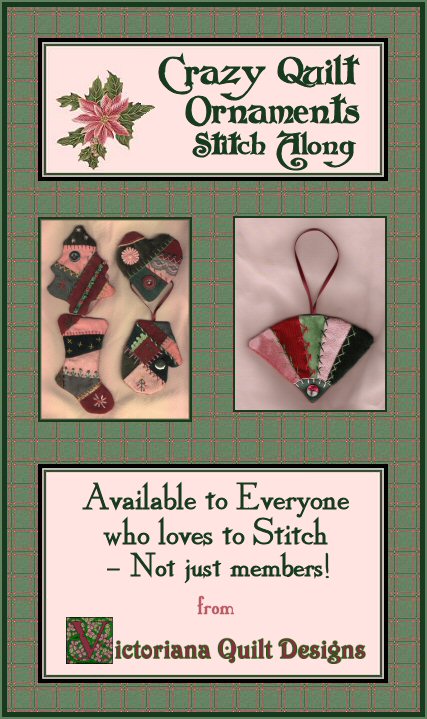 *The Discount Price is only available until the Stitch Along begins
November 1st.

Join the Stitching Fun!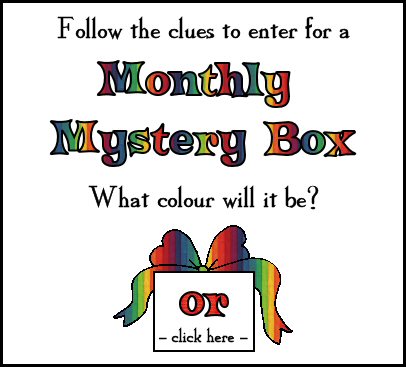 Have you entered for the October Monthly Mystery Box yet?
Here's how it works...
That's the first clue to this month colour above.
Click & visit the second page - where you'll find the next clue.
And so on...
The final clue will take you to the page - where you can enter to win a box full of fabrics & some fun notions - all in the colour of the month!
You could win a $50 box of fabric fun!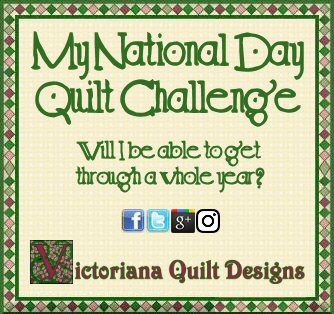 My 'National Day' Quilt Challenge!
#MyNationalDayQuiltChallenge
I decided to give myself a challenge - See how many of my quilts &/or blocks I can match up with the 'National Days' we hear about daily.
How many can I do? Will I be able to get through a whole year?
I've had this idea nagging at me for a while now and finally I decided to begin with the Global Cat Day share, on October 16th.
Feel free to follow along to see how I do!
I just might design (& share) some new quilt blocks to help me with this challenge - Stay tuned!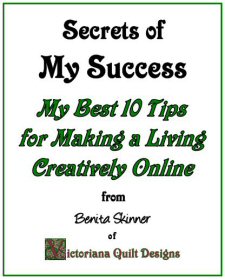 Learn How here!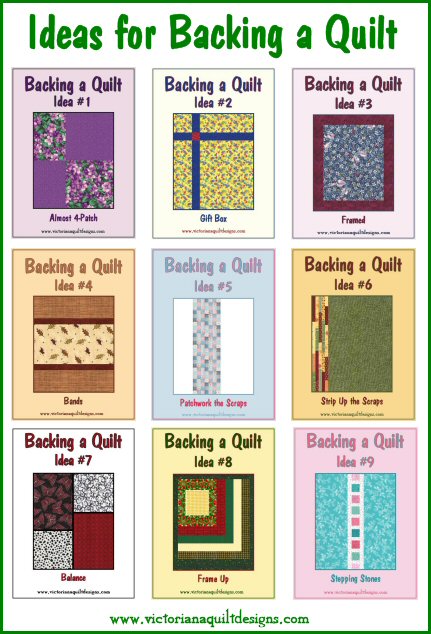 This collection of Ideas for Backing a Quilt is available in a .pdf file format.
Request it here.
There are now an additional 3 Ideas!
**SPECIAL NOTE: I will be sharing the patterns for these 12 ideas as the 2018 Victoriana Quilters Members Series (free with membership).