As a Thank You! for visiting you are welcome to print these

instructions.

It is available free to non-members, this month only.

For a tip about printing this page, click here.

To see the Past Blocks of the Month Picture Gallery, click here.
.
For quilt pattern notices & more quilty fun through your Facebook, click the 'Like' button below...Thanks!

Each month we'll be making a different flower block, using silk ribbon & embroidery stitching plus a little fusible appliqué.
Note: The Silk Ribbon Embroidery portions (SRE) could be replaced using Fusible Appliqué, if you would prefer.
Throughout the year, a new monthly stitch guide and template will be available for you to collect.
Make a single block as a mini quilt, which would make very lovely Birthday gift!
Tip for Finishing a Single Block:
Bind it or leave the edge raw with blanket stitching around it.
Sew a button to the top two corners, on the back, and attach a cord to hang it.

Or save all 12 flower designs to piece together into a nice wallhanging, finishing it using the quilt-as-you-go method, which will be included with the December block.

Be sure to print this web page (& request any pattern files) each month as they become available, as these designs are available to non-members for one month only.
All Past Instructions are available to members only!
Any instructions with [brackets], refers you to the Technique Page in the Library of this site for printable free how-tos.

Click the Button above or link below for the
Silk Ribbon Embroidery (SRE) Stitch How-tos & Tutorials.
~~~

My aplogies for the lateness of October's block - Life got in the way!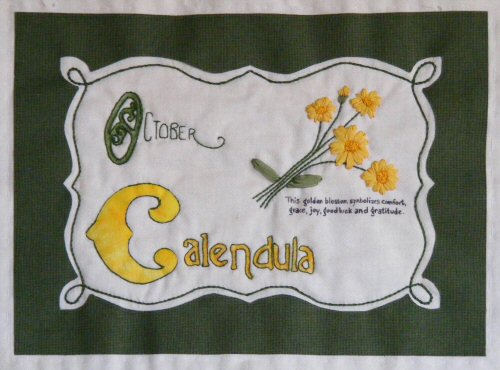 ~Celebrating Calendulas~
You will need this month: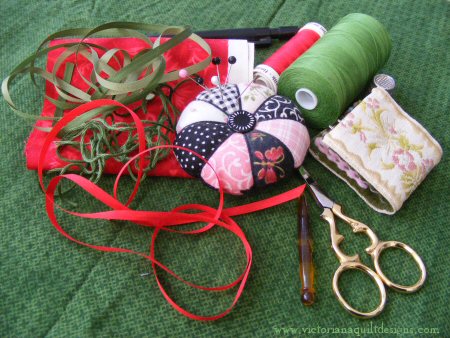 ~Cream/Ecru Background Fabric - Cut 9" x 12"(not shown here)
~Green Tone-on-Tone Frame Fabric - Cut 9" x 12"
(I will be using 12 different fabrics for mine)
~Large Initial Fabric (4" square Tone-on-Tone Yellow - The colour varies each month)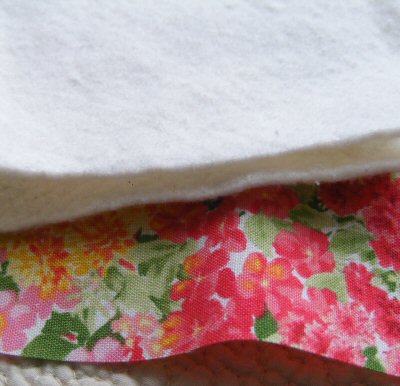 ~Thin Cotton Batting - Cut 9" x 12"
~Colourful Floral Fabric for Backing Fabric - Cut 9" x 12"

Plus These Tools & Notions:
~Fusible Webbing - 12" section/page
~Fusible Interfacing - Cut 9" x 12"
~Silk Ribbons (4mm) or any ribbons you wish to use.
~Embroidery Floss*
~Matching Thread
~Mechanical Pencil
~Matching Pencil Crayons
~Black Fabric Pen
~Embroidery Needles
~Small Scissors
~Masking Tape
~Laying Tool (or blunt needle)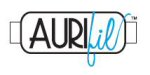 *I'm using Aurfil Embroidery Floss for this project!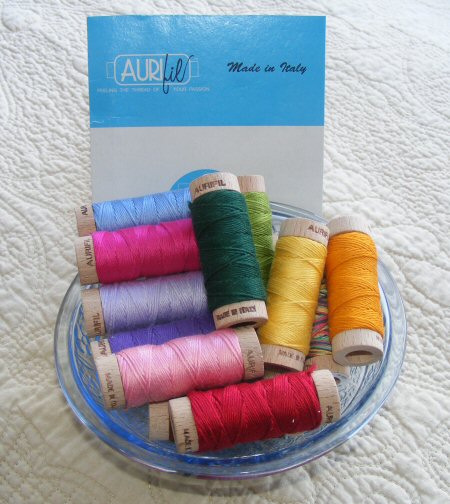 And they come on these lovely wooden spools!!
~~~
1. Cut the fabrics, batting, fusible interfacing the size required [Rotary Cutting~ #F].
2. Trace the design/stitch guide onto the cream background fabric, with a mechanical pencil.
Tip: Holding it up to a window works well, using masking tape to secure.
Request the free October Calendula Stitch Guide and Templates here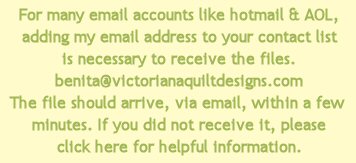 3. Trace over the 'saying' with a black fabric pen.
Tip: Placing the fabric on a sheet of sandpaper taped to cardboard, will help hold it in place, for a neater finish.
4. Fuse the interfacing to the back of the thin batting.
5. Each block will include the template to make the frame.
This template is one quarter of the frame.
After you make the template [Cardboard Templates] draw the frame on the paper-side of the fusible webbing.
Flip the template around and upside down, aligning all four corners, to draw the whole frame onto the webbing paper (Diagram #1).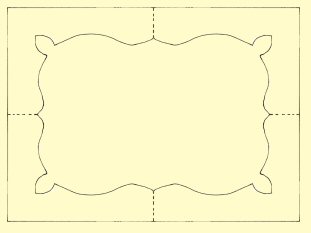 Diagram #1
6. Apply [Fusible Appliqué] the frame & large letter onto the background fabric, that you've prepared with the design, where marked.
7. Layer the backing, batting and block top by thread basting [The Quilt Sandwich ~ #5 & #6].
Then machine stitch, using a longer stitch and cream thread, around the edge of the frame.
8. Stitch the flowers in silk ribbon, using the guide (Diagram #2) and the instructions on the Silk Ribbon Embroidery (SRE) How-to's page.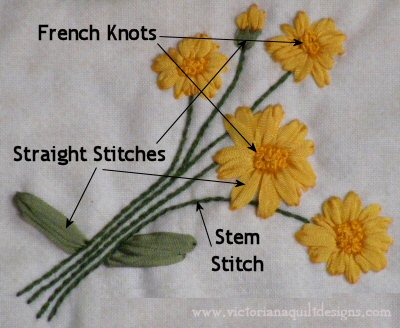 Diagram #2
9. Embroider yellow French Knots [Decorative Stitches ~ #8], in the center of four of the Calendulas (Aurifil #2140).
10. Embroider the remaining design parts with green embroidery floss, using a Stem Stitch (included with design templates), as follows:
~Thin Inner Frame - 3 strands of floss
~Around Large Letter - 2 strands of floss
~All Remaining Letters - 1 strand of floss
11. Using pencil crayons, colour in the large "O" with a matching green, and the smaller Calendula letters with a matching yellow. See the large block picture for example.
This block will be connected to others to make a wallhanging in December
(quilt-as-you-go method).
There is an idea at the top of this page, how you can make this block an individual wallhanging.
~Come Back in November for the Next Block~
Previous Blocks
~~~

Sign Up for the newsletter to receive the email notice when the next Block of the Month is posted.
The information you send is for our files only!
~~~
I have 4mm Silk Ribbon packages with 16 different colours, available to purchase if you're interested.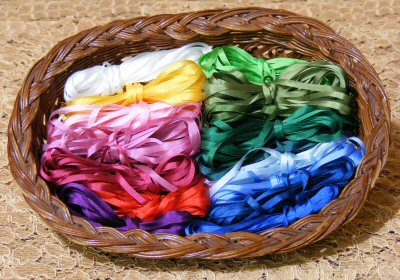 Please Note: These are not the only silk ribbon colours I will use for the Celebrating Flowers Series.
~~~