If you have a picture of your blocks and memories to send, please email them to me, for inclusion on this page.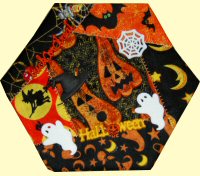 Halloween is THE favorite holiday here. Our house is completely spooky, decorations everywhere. My hubby does most of the decorating. I just make the spooky wall hangings. The colors this time of year are spectacular. It is no wonder that I love fall most of all. Of course from now on we will begin to lose all of those great colors.
~~~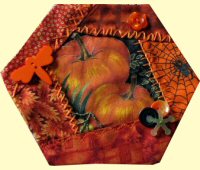 Memories of another fun time of the year when my children were young and I would help them carve the pumpkins and get them dressed in their costume for halloween parties and trick or treating. When the fun was over I would get busy making my pumpkin relish and jams [also a busy time].
~~~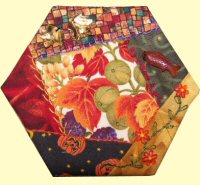 October is full of harvest colours, maple leaves, chrysanthemums, salmon spawning in the local rivers, & jack-o'-lanterns.
~~~