These Original Quilt Patterns are all designed by:
Benita Skinner of Victoriana Quilt Designs. You will find Series quilt patterns, Sew Simple Samplers™, Baby Quilts, Quick & Easy Quilt Patterns, Pictorials, Scrap Quilting and more!
The quilt pattern instructions are nicely designed and tested. You receive the pattern in pdf format attached to an email.
The quilt patterns below are free for members of Victoriana Quilters to download. All the how to information for downloading and printing your quilt pattern instructions can be found here.
~Please Note~
Non-Members can purchase the quilt patterns below that are marked with an asterisk*.
There are more quilt patterns on the Past Patterns Page that are available to purchase. There is a special nominal price for members. Visit the individual pattern pages for more information.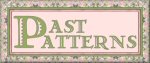 Click here for the quilt patterns listed by category.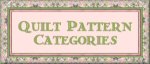 TThere are also the Complimentary Quilt Patterns that are available, as a Thank You for visiting.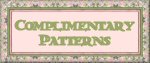 You may use these patterns for your personal use only.