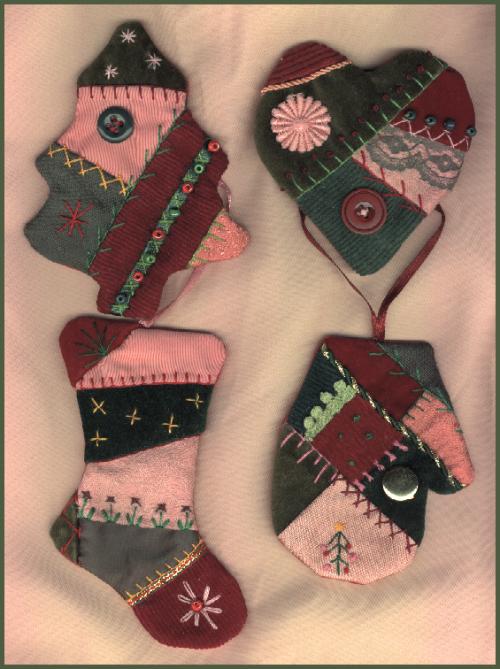 These Crazy Quilt Ornaments can be made quickly using your fanciest scraps of fabrics and your bits of buttons, laces & trims. You will receive 6 different templates (even though only 4 samples are shown).
You can also make a matching Fan Ornament here.

Scraps of velvet, satin, silk, moirés, velveteen, brocade, etc. You will also need two 6" squares of cotton, for the foundation & backing of each ornament.
Download Crazy Quilt Ornaments free pattern (members only)
or
Request via email (members only)