~My Favourite Earth Friendly Quilting Tips~
Collect the tiniest bits of fabric, threads and batting, to stuff a pillowcase (12" square+). Donate these pet beds to a needy pet you know, or ask your local pet shelter if they can use them.

I use the smallest scrap pieces in my mini paper-piecing and also keep a pincushion project along side my machine.
I make my pincusions from scraps - either 2½" or 3½" squares of what ever is leftover, using 6 squares to make a 'cube'.
Then I stuff with the bits of threads & scraps as I go.
When full I turn in the hole, whip stitch it closed and embellish to it finish off - again with scraps, bits of lace and rick-rack, and recycled buttons. Easy-peasy!
Submitted by Sharon V- NY.

I like to use the little 1" scraps. I save all but the tiniest pieces to make rag rugs.
My grandmother sewed these tiny scraps onto a piece of canvas, and cut them like people now do to make the 'scrappies'.
They really collect the dirt at the back door and cost next to nothing to make.
Submitted by Mary

Use a child's themed pillowcase for wrapping their gift, and then they can also use the pillowcase. Better yet, make some pillowcase/gift bags using your fabric stash!

Print your online patterns using 100% post consumer paper. It's available...if you ask!

~Please Note~
The quilt patterns above are available to purchase by non-members. Members can purchase them for a special nominal price. Visit the individual pattern pages for more information.
Note to Members: All the how to information for ordering through your membership can be found here.

There are more quilt patterns on the Pattern Page that are available free for members of Victoriana Quilters, to download, with a few available to purchase for non-members.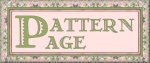 Plus there are more quilt patterns on the Past Patterns Page that are available to purchase. There is a special nominal price for members. Visit the individual pattern pages for more informtion.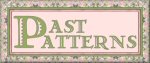 Click here for the quilt patterns listed by category.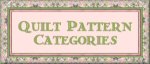 And there are also the Complimentary Quilt Patterns that are available, as a Thank You for visiting.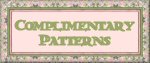 The information you send is for our files only!
Content & Graphics © 2001~ Victoriana Quilt Designs
All rights reserved. Unauthorized use is strictly prohibited.
Welcome | Victoriana Quilters | Block of the Month | Pattern Page | Library | Membership
Schoolhouse | Gallery | Sharing | Feedback & Links | Card Shoppe