~Please Note~
The quilt patterns above are available to purchase by non-members. Members can purchase them for a special nominal price. Visit the individual quilt pattern pages for more information.
Note to Members: All the how to information for ordering through your membership can be found here.

There are more quilt patterns on the Pattern Page that are available free for members of Victoriana Quilters, to download, with a few available to purchase for non-members.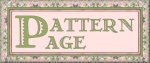 Plus there are more quilt patterns on the Past Patterns Page that are available to purchase. There is a special nominal price for members. Visit the individual pattern pages for more informtion.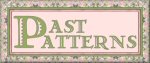 Click here for the quilt patterns listed by category.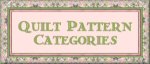 And there are also the Complimentary Quilt Patterns that are available, as a Thank You for visiting.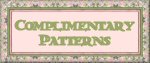 The information you send is for our files only!
Content & Graphics © 2001~ Victoriana Quilt Designs
All rights reserved. Unauthorized use is strictly prohibited.
Welcome | Victoriana Quilters | Block of the Month | Pattern Page | Library | Membership
Schoolhouse | Gallery | Sharing | Feedback & Links | Card Shoppe