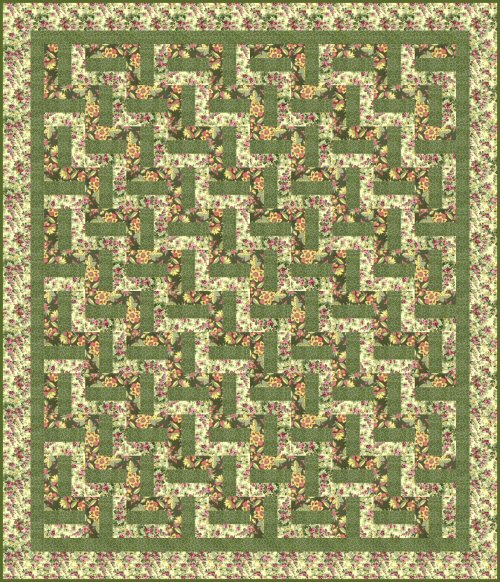 Quilt Size: 72" x 84"
This Easy Beginner's Rail Fence quilt pattern makes a quick and easy project for those who are just beginning quilting.
The Baby Version is available here.
To see the Easy Beginner's Rail Fence Picture Gallery, click here.
Add a name to your quilt with this Appliqué Alphabet!
3 yards Dark Print.

1½ yards Medium Tone-on-Tone.

Please Note: The pattern includes the directions for using Fabric A for the small border, instead of Fabric B, as illustrated.
If you wish to use your Fabric B, see the Cut directions in the pattern to consider the amount you will need.

3 yards Light Print.
Request the free Easy Beginner's Rail Fence Quilt Pattern here
Tips for Beginners:
~In quilting a 'strip' is the width of the fabric (WOF) cut from selvage to selvage.
~Be sure to print the coloured picture and Fabric Key above for reference.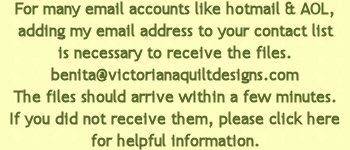 For quilt pattern notices & more quilty fun through your Facebook, click the 'Like' button below...Thanks!

Sign Up to receive an email about site updates!
The information you send is for our files only!