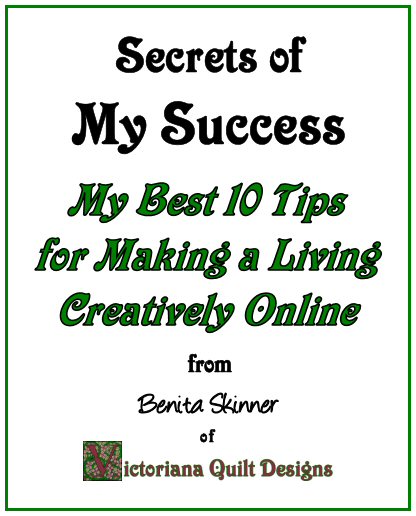 For 20 years I've been making my living exclusively,
selling my orignal quilt patterns online,
through my Victoriana Quilt Designs website.
I often get asked how others can have this also.
There are many ways to approach making a living from something creative.
This is how I've done it.
I've put together the best tips that made it possible.
Plus I've included a Bonus Tip, that I think is as important as all the others!
To purchase my tips (pdf file format), click the picture above
or the button below.

Thanks For Your Interest & Enjoy!
~~~