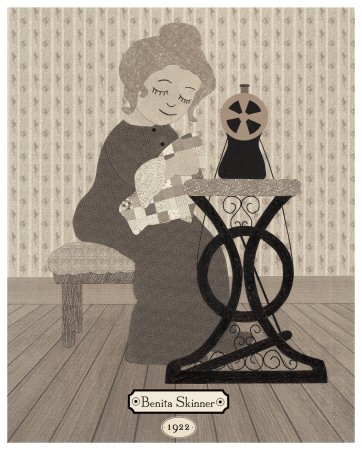 This quilter of days past is an original design by Benita Skinner, from Victoriana Quilt Designs.

The design is a nostalgic, days-of-old, sepia toned 'photo'.
She's a fun, dreamy, old-fashioned Quilter.
The pdf file comes as a high-quality printable,
that prints at 5" x 7" ~ Perfect for framing.
I'll add your name & the date of your choice,
for 'yore' personalized picture...
All for only $5.00!
What date will you choose, for Yore Quilter Self?
You can now order a Personalized printable version, of this portrait.
She's the Quilter you would have been, back when...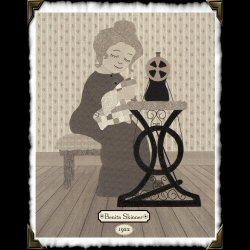 Plus - You will also get a bonus avatar .jpg,
to use on your social media accounts.
To purchase your original copy, click the button below.
IMPORTANT NOTE: Reply to the 'Thank you for your order' email, that will be instantly sent to your email address,
after your purchase is confirmed.

Include the name for the portrait & the date of your choice.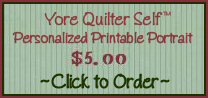 It may take up to 48 hours to receive your portrait files,
attached to an email.
No Printer?
Your local library probably offers use of their printers.