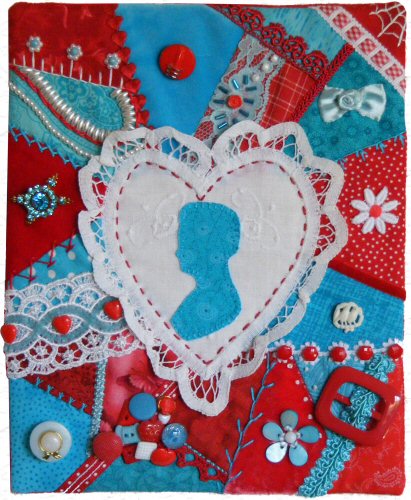 This Crazy Quilt Keepsake can be made quickly using laces, trims, buttons, broaches, charms and fabrics from special clothing.
I even added a small belt buckle to mine!

Scraps of velvet, satin, silk, moirés, velveteen, brocade, etc. You will also need 12" square of cotton, for the foundation & backing fabric.