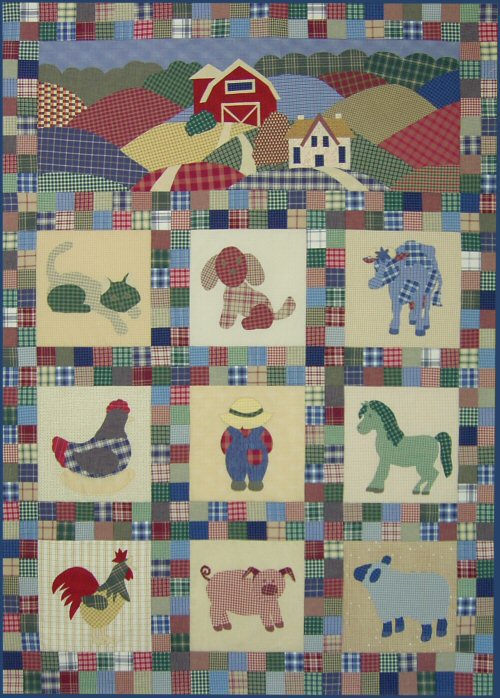 Quilt Size: 54" x 39"
Old MacPlaids Farmyard quilt pattern is another Sew Simple Samplerô pattern....and definitely one of my favourites! A farm quilt all done in plaids, this is a charming quilt to appliqué. This Quilt Pattern comes with a Barn, Cat, Dog, Cow, Chicken, Farmer/Overall Bill, Horse, Rooster, Pig and Sheep. Great for a Child's or Baby quilt pattern!
A Matching Printable Notecard is available too.
To see members versions of this pattern, click here.