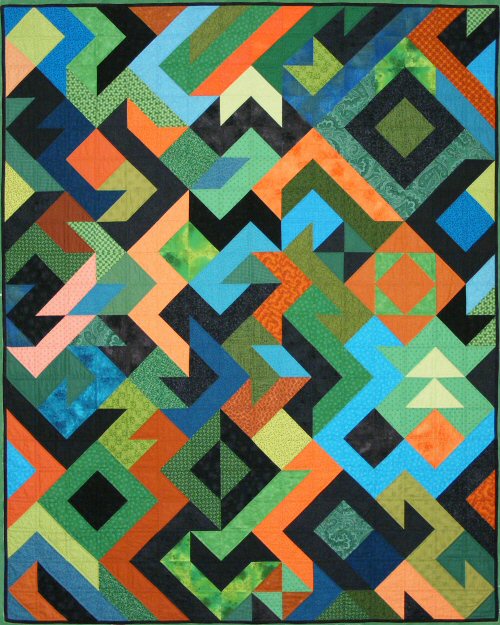 Quilt Size: 64" x 80"
Alternative sizes included: 32" x 40"; 48" x 60"; 80" x 100"
Pick your favourite four colours and black to make this WOW! quilt. As complicated as this quilt looks, you will be pleased to know... It's easy! I've also included the cutting information you will need to make this Triangle Party 2 quilt in three alternative sizes.
To see members versions of this pattern, click here.