Hi, My name is Maggie and I blog at Flowers in the Window.
I'm happy to share my Doll's House Quilt, a perfect project to hand stitch while on holiday or travelling.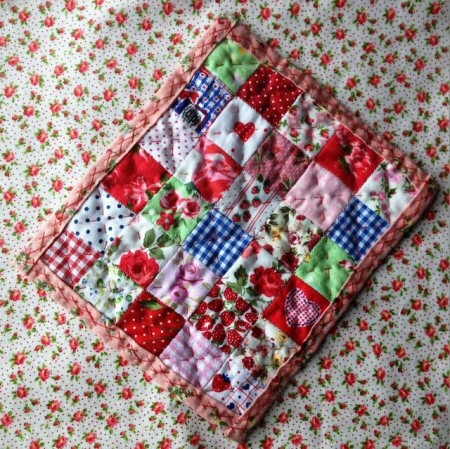 It's a little doll's house quilt, and was so enjoyable to make. :)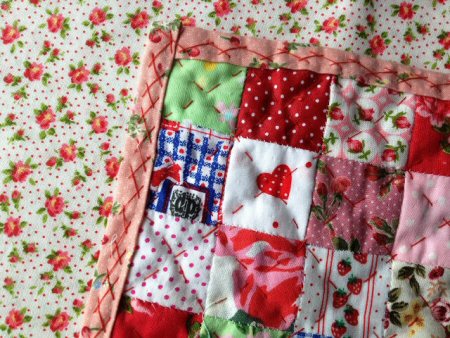 I loved cutting out the tiny squares and using up the smallest of fabric scraps!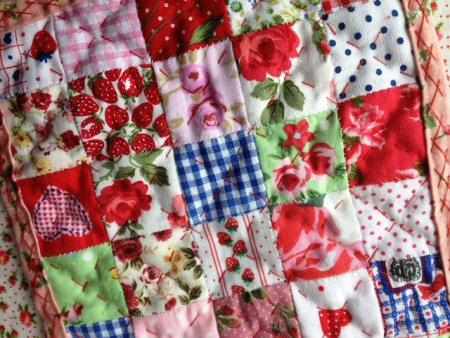 It made the perfect small project to travel with.
I sewed it by hand and I particularly enjoyed the hand quilting which I hadn't tried before.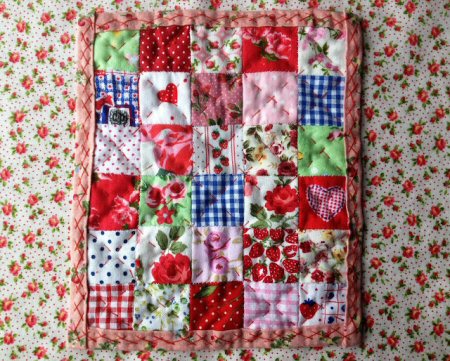 I used the English paper piecing method to make the patchwork top.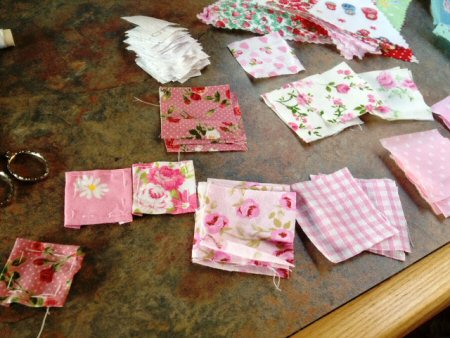 I wasn't sure how the back would look.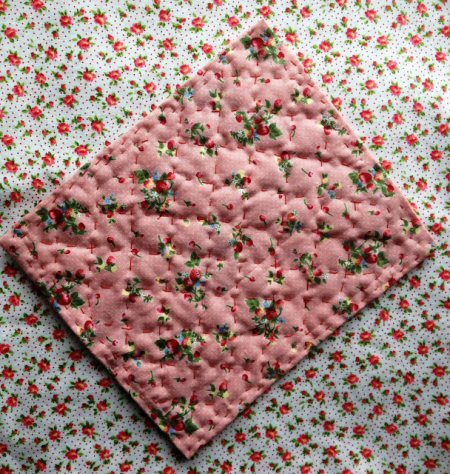 I think all the little stitches look cute.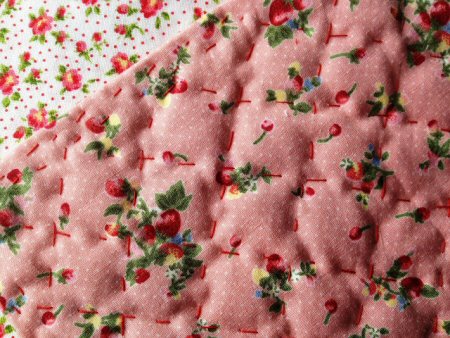 When I'd completed this little quilt, I decided to make another.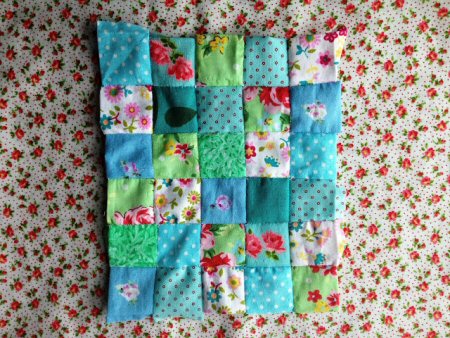 ...and another!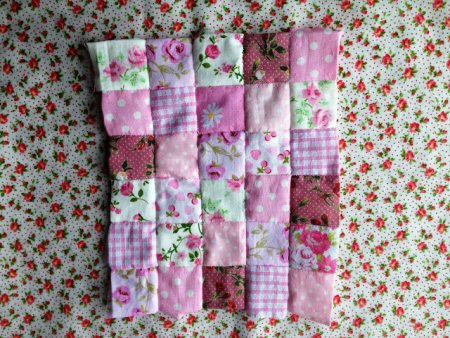 As you can see, I haven't quilted these yet (another couple of WIPs on the list!).
Here are the backs....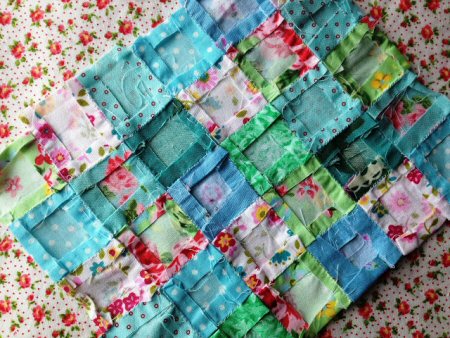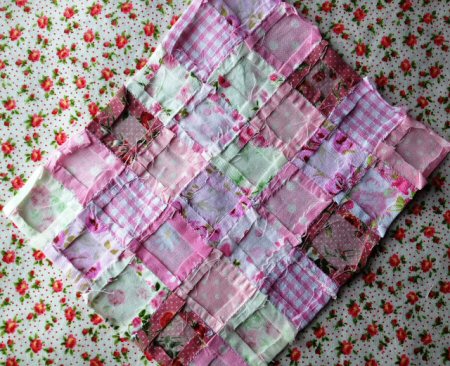 My little projects mingled well with the French dictionary, Kindle and travel sweets in Harvey J's glove box :)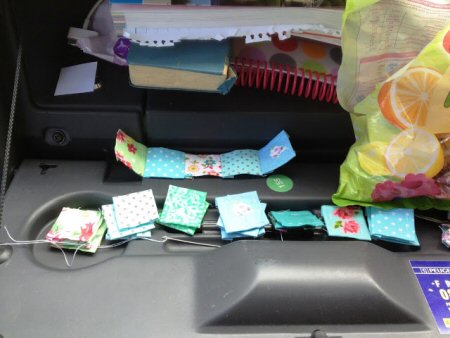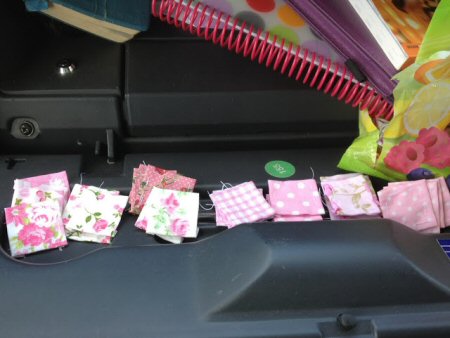 So if you like a spot of relaxing hand sewing and you have some fabric scraps, I would thoroughly recommend making a little quilt whilst on holiday.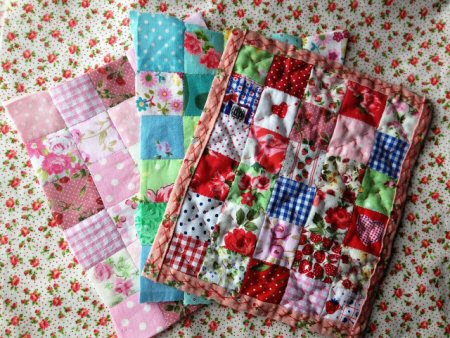 ~~~
Thank You Maggie for sharing the tutorial of how you made this sweet little dollhouse quilt!
Be sure to visit Maggie's site here.