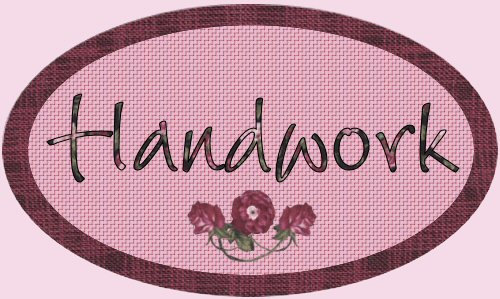 *Newest*
Click the thumbnail pictures above to see the different tutorials
Enjoy this Handwork Section with Guest Posts and some wonderful Tutorials...Inspiring you to take-along a project to work on 'While You Wait'!
To see the Handwork Pictures Gallery, click here.
Stay Tuned...More to Come :)

Sign Up for the Update Newsletter for More Handwork News!
The information you send is for our newsletter only!