These free printable 'Nursery Rhyme Days of the Week' pictures are offered to you as a Thank You for visiting.
Idea: Print these on fabric and frame with pretty prints for a sweet wallhanging!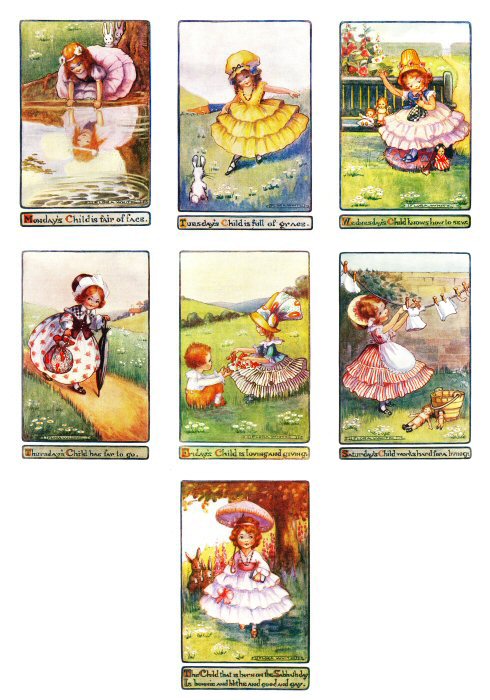 ~Nursery Rhyme~
Monday's child is fair of face,
Tuesday's child is full of grace,
Wednesday's child knows how to sew,
Thursday's child has far to go,
Friday's child is loving and giving,
Saturday's child works hard for a living,
But the child who is born on the Sabbath Day
Is bonny and blithe and good and gay.
Please Note: If are not receiving the file you requested attached to an email, please click here for help.
The files print high quality.
For quilt pattern notices & more quilty fun through your Facebook, click the 'Like' button below...Thanks!