These free printable quilty bookmarks are a Thank You for visiting.
The artwork is by Benita Skinner.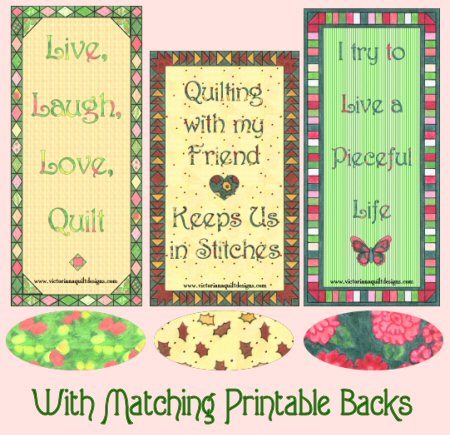 The bookmarks print high quality.
You may print copies of this pdf file, for your personal use only and to gift the printed bookmarks to your friends.
Instructions for printing and trimming are included when the file is emailed to you.
Request these free Printable Quilty Bookmarks
Please Note: If are not receiving the file attached to an email, please click here for help.
For quilt pattern notices & more quilty fun through your Facebook, click the 'Like' button below...Thanks!