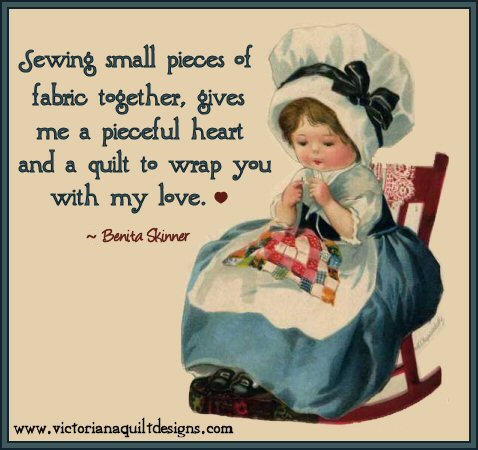 'Sewing small pieces of fabric together, gives me a pieceful heart and a quilt to wrap you with my love.' - by Benita Skinner
This is a phrase I wrote for a the label of a quilt I was giving - I'm sharing it with you to use for your personal use.
Below you can request a printable copy of this same phrase.
For the quilts you give as gifts, trace it onto a fabric label (over a light source), or reprint it in your own hand.
The pdf file is free for you, by request, and is sent via email attachment.
Please Note: If are not receiving the files attached to an email, please click here.
~ Free Printable Quilt Label Saying ~
Request this free Printable Quilt Label Saying