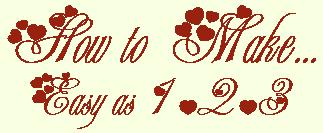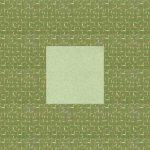 Cobblestone Block
Finished Block Size: 6½" x 6½"
Cut (per block). 48 to 50 blocks need for this quilt.

Frame Fabric: 2~3" x 2½" & 2~7" x 2½".

Centre Square Fabric: 1~3" square.
Design Tip: Sew half the blocks with a light centre square and dark frame and half the blocks with a dark centre square and light frame, alternating them in the layout.
2. Lay out the block, as illustrated.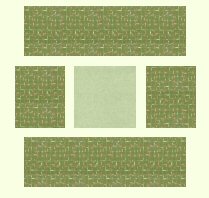 Block Layout
Sew the units together, as follows:
~#1: Sew the three centre patches together into a row.
~#2: Sew the two outer row patches to the centre row.
3. Arrange your blocks 6 across and 8 down. Add a plain border (or two) [Plain Border].
You can also place the block on-point (see quilt picture for layout) and add corner (2~5½" squares cut on the diagonal) & side triangles (5~10½" squares cut on the diagonal in two directions) before adding your border.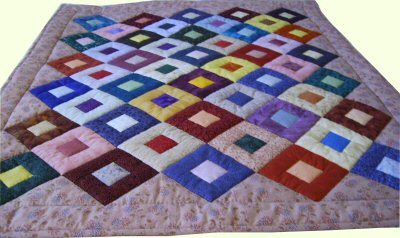 5. Layer your quilt [The Quilt Sandwich].
6. You can machine quilt it or tie it with embroidery floss or yarn. Add Binding [Binding] and a label [Label].