All the Victoriana Quilt Design patterns from the Pattern Page and the Free Block of the Month refer to these quilt technique instruction pages, which give you the details on how to go through the technique, step by step.
These are free to all, via email.
You have the option to request the individual .pdf files or the whole group within a condensed zip file.
When requesting all five zipped files, please make sure there is at least 4MB of space in your email box, to receive these email attachments.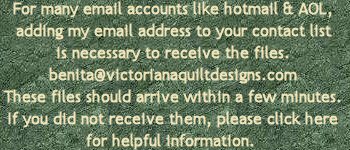 Please Note: If are not receiving the files attached to an email, please click here.
All the how to information for receiving and printing your pattern instructions can be found here.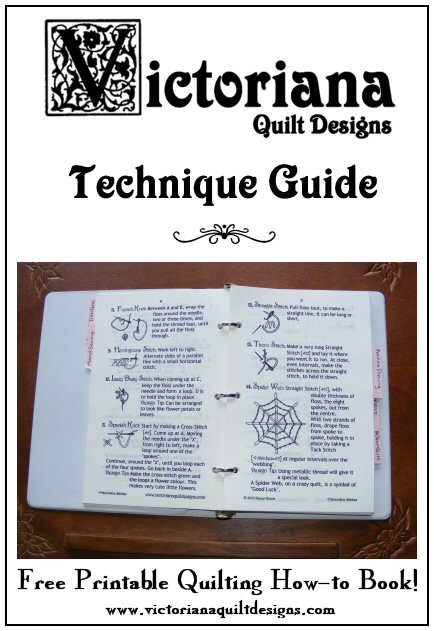 These are for your personal use only.
~~~~~~~