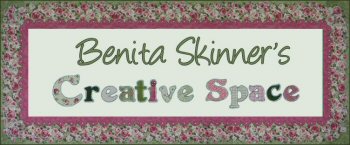 After 17 years online, I'm beginning to write about how Victoriana Quilt Designs come to life....
You can read posts from My Creative Space here.

~2018 Anniversary Pineapple Pincushion~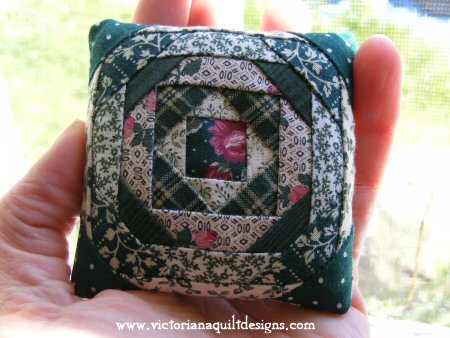 New Playing with Pincushions Pattern
- Free to Members This Month Only!
~~~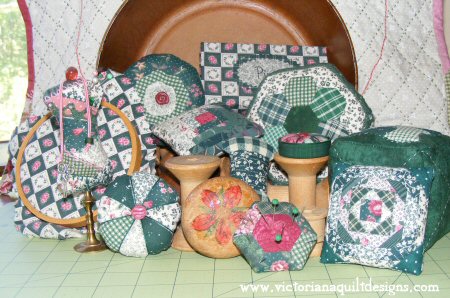 Not Currently a Member?
Purchase a membership now and receive
all of the Playing with Pincushion patterns
free as a Bonus Gift!
See the newest patterns here that
will also be free with your membership!

Complete Membership Details here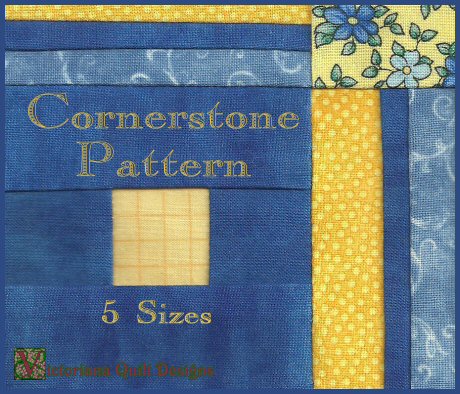 Newest Free Quilt Pattern - Second in a Series!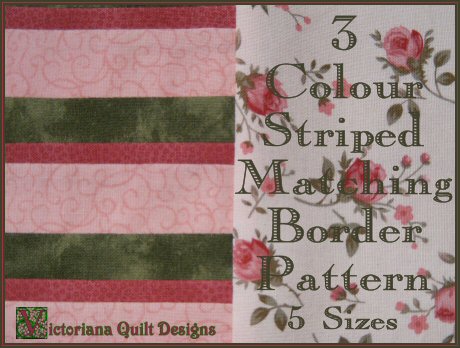 Free Quilt Pattern - First in a Series!

Teacher Thank You Mini Quilt: With the phrase: 'Plants the seeds that make me think!'

Free Block of the Month: A Novel Idea - June Jars Block

A Bookcase Quilt using Novelty Fabrics
- Quilt Making Fun!

Coming Soon ~> Happy Hour: This could be made into a table runner or wallhanging - Have fun making fabric cocktails!

Scraps Galore 2 Quilt: Turn your dark & light scrap squares into this great scrappy quilt, using my easy to make method!




Wedding Keepsake Wallhanging Quilt: A sweet keepsake wallhanging quilt for any Wedding or Anniversary, to be treasured for years!
Full alphabet and hanging instructions included.

Victoriana Album Stitch Along: Part #14 - Wild Roses
Details on the special Victoriana Album Stitch Along page.

If you were expecting to receive these emails and are still waiting email me.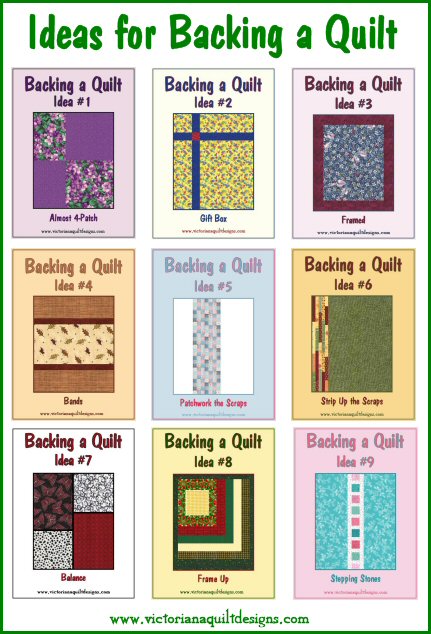 This collection of Ideas for Backing a Quilt is available in a .pdf file format.
Request it here.
Plus there are an additional 3 Ideas!
**SPECIAL NOTE: I've been sharing the calculations & instructions for these 12 ideas as the 2018 Victoriana Quilters Members Series (free with membership).
The Calculations & Instructions for the Idea #1 - Almost 4-Patch; Idea #2 - Gift Box; Idea #3 - Framed; Idea #4 - Bands; Idea #5 - Patchwork the Scraps and Idea #6 - Strip Up the Scraps are now available here.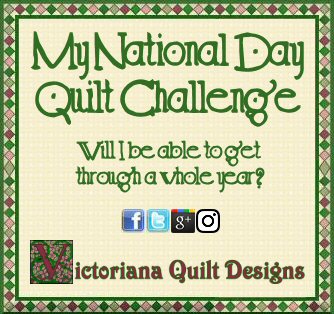 My 'National Day' Quilt Challenge!
#MyNationalDayQuiltChallenge
I decided to give myself a challenge - See how many of my quilts &/or blocks I can match up with the 'National Days' we hear about daily.
How many can I do? Will I be able to get through a whole year?
I've had this idea nagging at me for a while now and finally I decided to begin with the Global Cat Day share, on October 16th.
Feel free to follow along to see how I do!
I just might design (& share) some new quilt blocks to help me with this challenge - Stay tuned!
Please Note: Because of my very low electricity, I put this challenge on hold between January 8th & March 3rd.
I have started it up again and will see how it goes!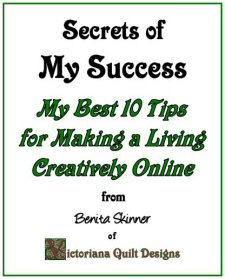 Learn How here!