Membership Change - Important News - Please Read!
~Click for the new Membership Details~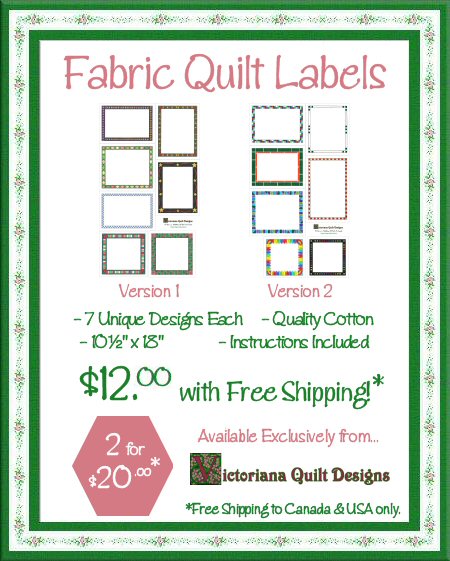 I'm thrilled to share the news about my *NEW* Fabric Quilt Labels.
Details here.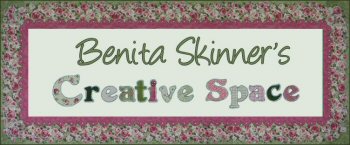 After 17 years online, I'm beginning to write about how Victoriana Quilt Designs come to life....
You can read posts from My Creative Space here.

Happy Hour: This could be made into a table runner or wallhanging.
A great gift for someone who likes cocktails!

Free Block of the Month: A Novel Idea - July Scrapbook Block

A Bookcase Quilt using Novelty Fabrics
- Quilt Making Fun!

Scraps Galore 2 Quilt: Turn your dark & light scrap squares into this great scrappy quilt, using my easy to make method!




Victoriana Album Stitch Along: Part #15 - Dancing Bluebells
Details on the special Victoriana Album Stitch Along page.

If you were expecting to receive these emails and are still waiting email me.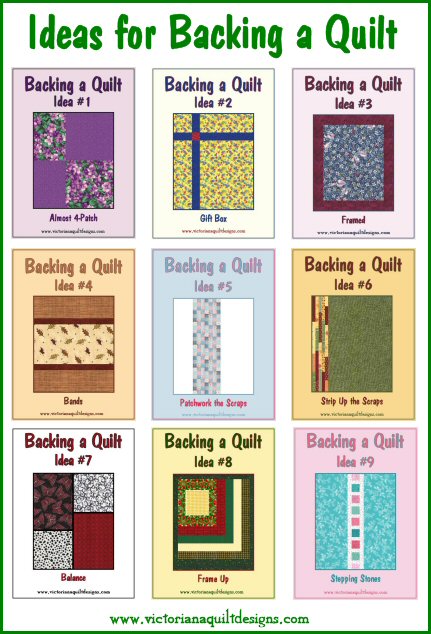 This collection of Ideas for Backing a Quilt is available in a .pdf file format.
Request it here.
Plus there are an additional 3 Ideas!
**SPECIAL NOTE: I've been sharing the calculations & instructions for these 12 ideas as the 2018 Victoriana Quilters Members Series (free with membership).
The Calculations & Instructions for the
Idea #1 - Almost 4-Patch
Idea #2 - Gift Box
Idea #3 - Framed
Idea #4 - Bands
Idea #5 - Patchwork the Scraps
Idea #6 - Strip Up the Scraps
Idea #7 - Balance
are all available here.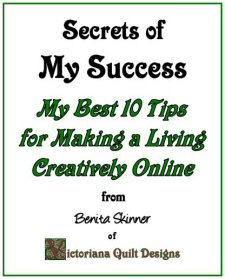 Learn How here!