Sign up for this Stitch Along Now ~ It Begins Next Month!

Jackie Howard's win last month has inspired many of you to want to work on this quilt for yourself...
Which has encouraged me to re-offer this Stitch Along.
[You can still see Jackie & her quilt here.]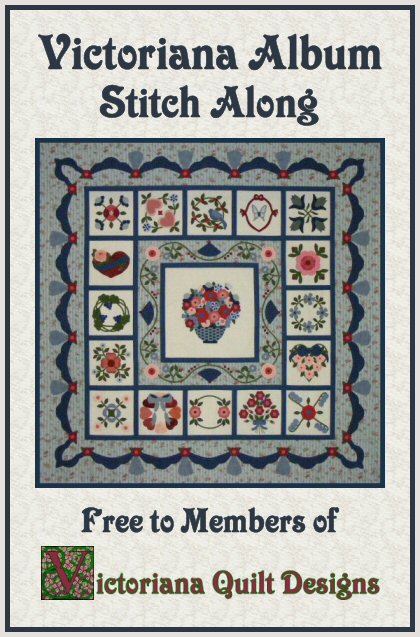 This 18-month Heirloom Album quilt Stitch Along
for non-expiring Victoriana Quilt Designs Members, will begin June, 2019.
Each month you can download a new block and
appliqué your treasure as we go.
You will need to register (email me), to join the Stitch Along.
The registration confirmation email includes the fabric information.
Please Note:
Non-expiring Members will need to register to receive this
Quilt Pattern Free (a $25 value)
& Join this Stitch Along!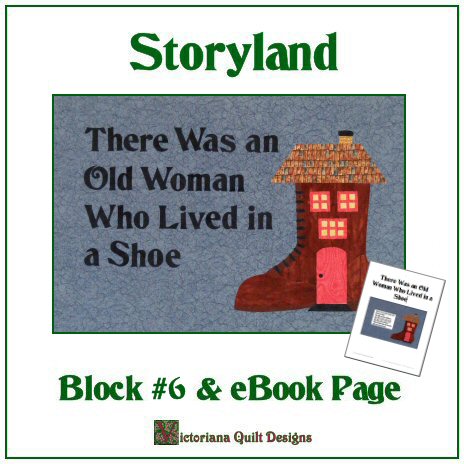 Storyland Children's Quilt Pattern Series & Companion Book
Each block is free to Members for one month.
~~~~~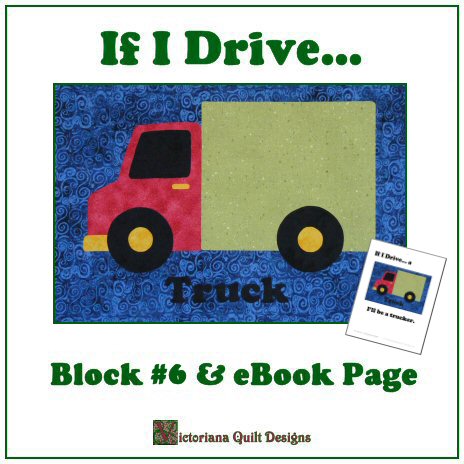 If I Drive... Children's Quilt Pattern Series & Companion Book
Each block is free to Members for one month.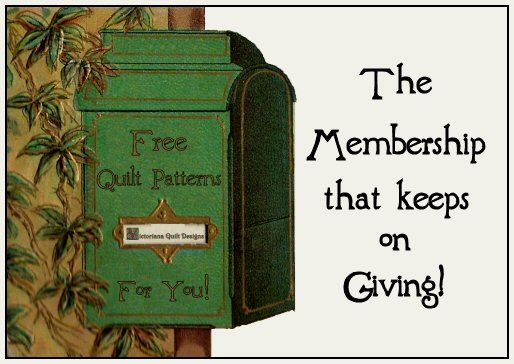 Continue to receive the new designs as part of your
Non-expiring Quilt Pattern Membership.
Details here.

7 Different Labels per Panel - Two Versions!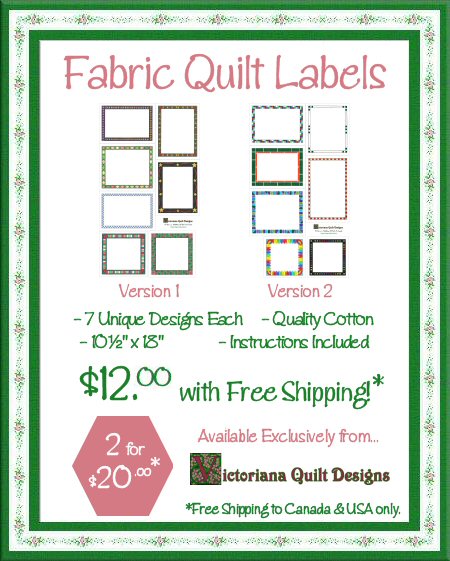 Adding a label to your finished quilts is an important way to share the details, for many years to come.
My Fabric Quilt Labels make that super easy to do!
Version 2 is now also available.
Close up pictures and more details here.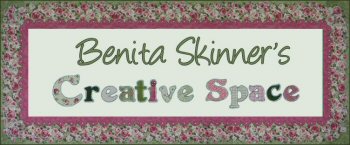 Where I write about how Victoriana Quilt Designs come to life....
You can read posts from My Creative Space here.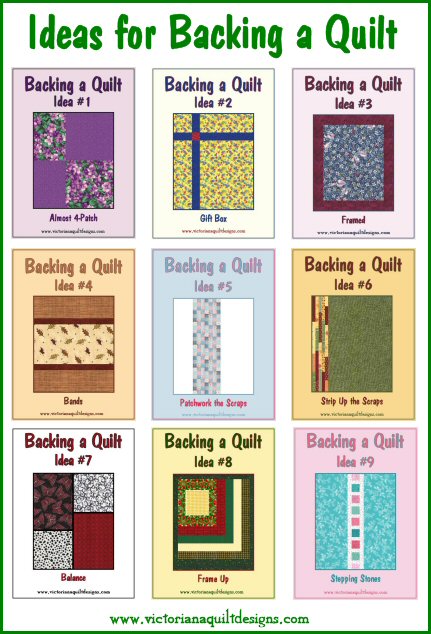 This collection of Ideas for Backing a Quilt is available in a .pdf file format.
Request it here.
Plus there are an additional 3 Ideas!
**SPECIAL NOTE: I've been sharing the calculations & instructions for these 12 ideas with Victoriana Quilters Members (free with membership).
The Calculations & Instructions for the
Idea #1 - Almost 4-Patch
Idea #2 - Gift Box
Idea #3 - Framed
Idea #4 - Bands
Idea #5 - Patchwork the Scraps
Idea #6 - Strip Up the Scraps
Idea #7 - Balance
Idea #8 - Frame Up
are all available here.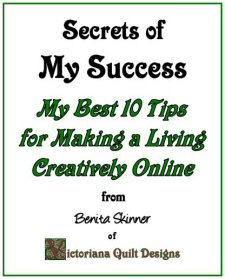 Learn How here!