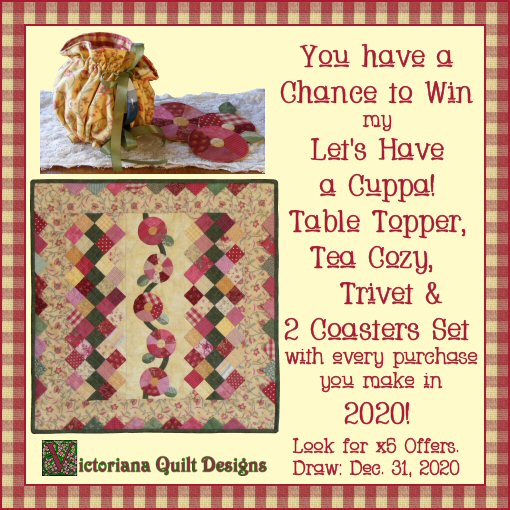 You get one entry per purchase.
Special Offers throughout the year will get you 5 entries per purchase.

Personalize It!: The Letter A & E are now available, plus a preview of the first project.

26 Initials & Projects to Use Them - Free throughout 2020.

Please Note: Each initial will be available free to all for the first month they are online.
If you miss any and are not a member, you'll be able to purchase them.
Of course, they'll remain free to Members!

Blue & White Tiles: Block #7
Block seven of this series is here.
Gather your blue & white fabrics and come stitch along!

A Member Quilt Pattern Series

Victoriana Album Stitch Along: Part #9 - Bird'n Berries Block
The emails about Part #9 have been sent out to those registered.

If you would like to register, email me.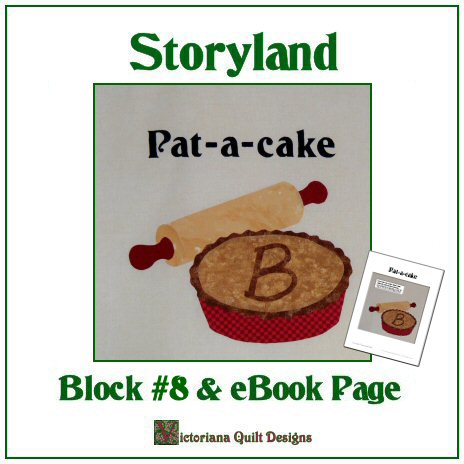 Storyland Children's Quilt Pattern Series & Companion Book
Each block is free to Members for one month.
~~~~~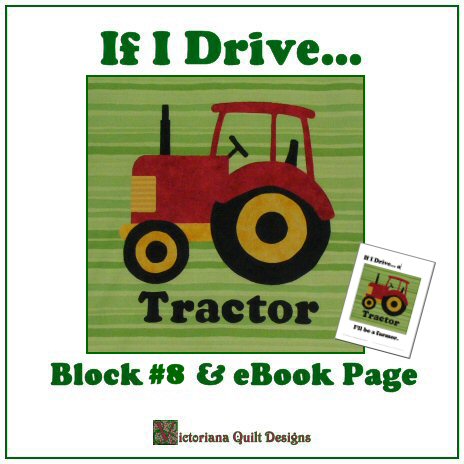 If I Drive... Children's Quilt Pattern Series & Companion Book
Each block is free to Members for one month.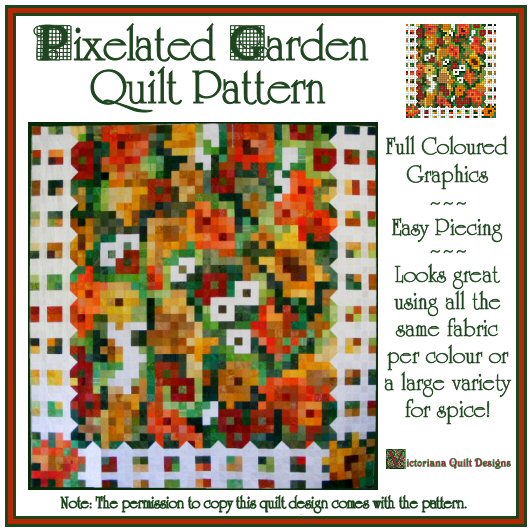 Pixelated Garden Quilt Pattern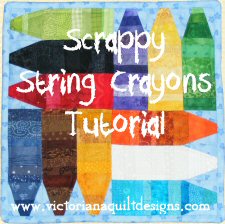 Scrappy String Crayons Tutorial
Sew Fun!
Basic finishing a quilt and binding tutorials are also included.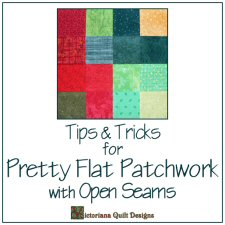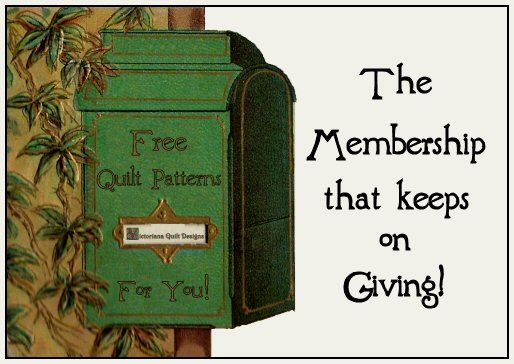 Get all of the new designs free, as part of your
Permanent (non-expiring) Quilt Pattern Membership.
Details here.

7 Different Labels per Panel - Two Versions!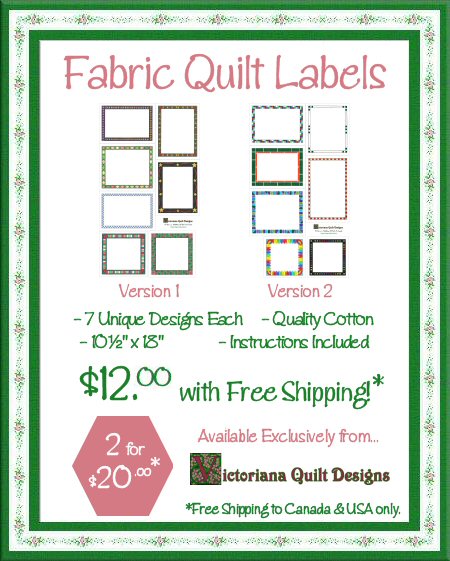 Adding a label to your finished quilts is an important way to share the details, for many years to come.
My Fabric Quilt Labels make that super easy to do!
Version 2 is now also available.
Close up pictures and more details here.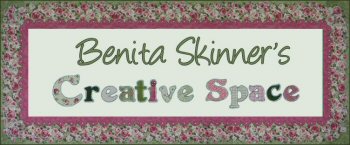 Where I write about how Victoriana Quilt Designs come to life....
You can read posts from My Creative Space here.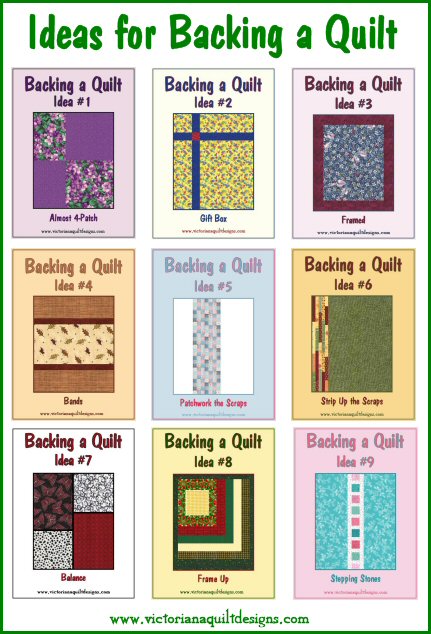 This collection of Ideas for Backing a Quilt is available in a .pdf file format.
Request it here.
Plus there are an additional 3 Ideas!
**SPECIAL NOTE: I've been sharing the calculations & instructions for these 12 ideas with Victoriana Quilters Members (free with membership).
The Calculations & Instructions for the
Idea #1 - Almost 4-Patch
Idea #2 - Gift Box
Idea #3 - Framed
Idea #4 - Bands
Idea #5 - Patchwork the Scraps
Idea #6 - Strip Up the Scraps
Idea #7 - Balance
Idea #8 - Frame Up
are all available here.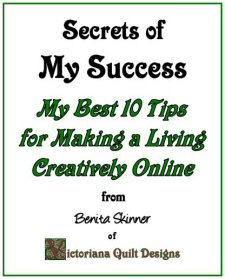 Learn How here!